It's Time For Turkey!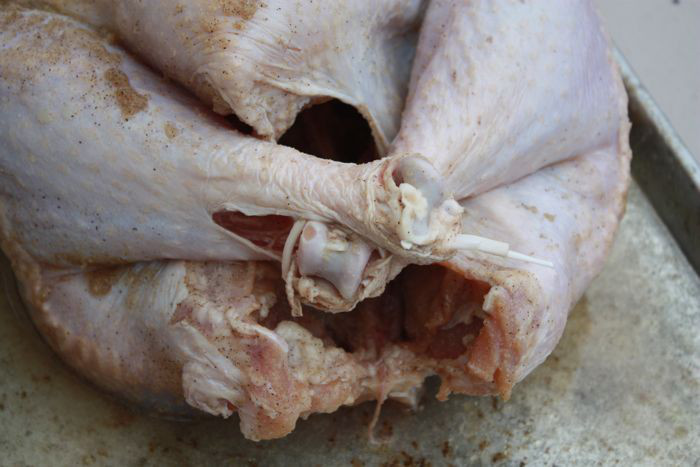 Thanksgiving is almost here, and you know what that means. Turkey! And since we are who we are, we'll probably be outdoors smoking our turkey come Thursday, or at the very least cooking it in the grill.

There's a bit of preparation neccesary to get that turkey ready for the smoker. First a little trimming, then a bath in brine. Finally it goes into the smoker. And after a short rest, it's ready to be devoured!

I've brought together all the turkey information from my site in this edition of the BlueSmoke Gazette. Hope you enjoy it!

Have a safe and happy Thanksgiving celebration!





---
---
Respect Your Turkey...

Smoker-Cooking.com
THE COMPLETE SMOKE COOKING REFERENCE


The Smoked Turkey Tutorial
This is turkey smoking A to Z. You'll learn which turkey to choose, how to prepare and brine it, and how to smoke it until it's deliciously done!



Smoked Thanksgiving Turkey
An easy recipe for smoked whole turkey, perfect for Thanksgiving or any other time.



Grill Smoked Turkey
If you don't have a smoker, try this grill-smoked turkey recipe that my brother perfected. It's good!



Smoked Wild Turkey Breasts
If you happen to have wild turkey to eat this Thanksgiving, try this quick 'n easy recipe. Don't overcook the breasts, since the wild turkey tends to dry out easily.



Cranberry-Apple Smoked Turkey Breasts
Marinated in a cranberry juice brine, these turkey breasts are smoked with apple wood for great flavor.



MMMmmmmm! Smoked Turkey Legs!
This recipe gets raves every time I make it. You can't go wrong with this recipe!



Turkey Brine Recipes
You'll find four great turkey brine recipes here, plus the formula for basic turkey brine, to which you can add your own flavors and make your very own.



How To Make Turkey Brine
Step by step method of putting together a bucket of brine for that turkey.



Turkey Spice Rub Recipe
You can use this recipe either dry or wet. It's got a lot of flavor, so watch out!







Appetizer Recipes


Grilled Shrimp Skewers
The spicy seasoned shrimp make a great appetizer for any meal.



Teriyaki steak Skewers
Steak can be eaten with your fingers, too! Cut into strips and threaded on skewers, the marinated steak melts in your mouth.



Bacon Wrapped Venison Appetizers
If you don't have venison, pork loin can be substituted with great success.



Fantastic Stuffed Mushrooms
These are one popular snack any time they're made. Be sure to make enough of 'em!







Thermometers For Perfect Turkey
Digital Thermometers

My Favorite Smoker Thermometer

Mount a Smoker Thermometer

Remote Thermometers





---