Making Smoked Turkey Legs That Dance With Flavor!

Nothing satisfies turkey cravings like a couple of tasty smoked turkey legs and an ice cold drink! When I buy my Thanksgiving turkey, I always grab some turkey legs too. And if the store doesn't have any in stock, I'll ask if the butcher can order some.

Smoked drumsticks can be served at the same time as the whole turkey or cooked earlier, so there's something good to munch on as the turkey is smoking.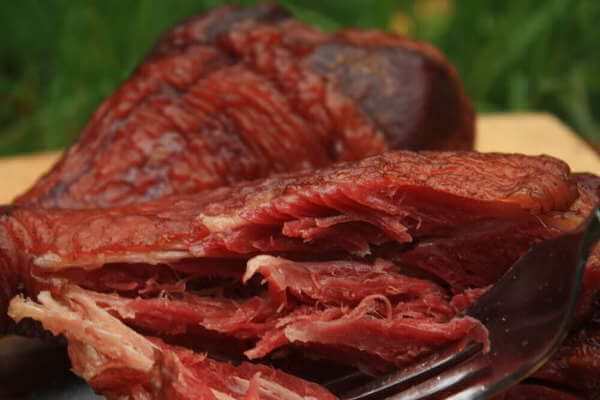 LUSCIOUS SMOKED TURKEY LEGS!
Super Smoked Turkey Legs That Melt In Your Mouth!

Putting the Turkey Leg Recipe Together

The following brine recipe will lightly cure four large turkey drumsticks or eight small ones.  The legs from tom turkeys can weigh up to 24 ounces each. Hen legs weight about half as much.
Prep the legs before brining. Rinse them well and trim off  any loose bits of skin or meat.
Brine Ingredients

4 cups water


1/2 cup Morton Tender Quick


1/4 cup kosher salt


1/4 cup dark brown sugar


1 tsp finely ground black pepper


1 tsp onion powder
For curing meats and poultry, Morton® recommends 1 cup of Tender Quick per 4 cups of water. The brine in this recipes is less concentrated, for a lighter cure and less of a  "hammy" flavor.
Making Brine and Brining Turkey Legs

Combine the Tender Quick®, salt, sugar, spices and water in a large bowl, mixing until completely dissolved. Put the brine in the refrigerator to cool. It needs to be in the 40 to 35 degree range before the legs go in.
Brining can be done in a single container that'll fit in the fridge, a bucket or other brining container, or a couple of plastic freezer bags. Leave the brining turkey legs in the refrigerator for 24 hours.

After brining, remove them from the brine, rinse well and drain. Dry them off with paper towels to ready them for the dry rub.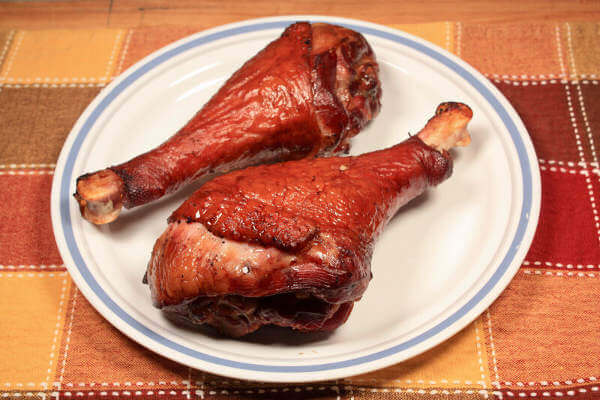 Trottin' Turkey Legs Dry Rub Recipe

Seasoning the legs with dry rub is optional. Try some with and some without and find out which you like better.
2 Tablespoons onion powder


2 Tablespoons sweet paprika


1 Tablespoon coarse ground black pepper


1 teaspoon garlic powder


(makes about 3/4 cup)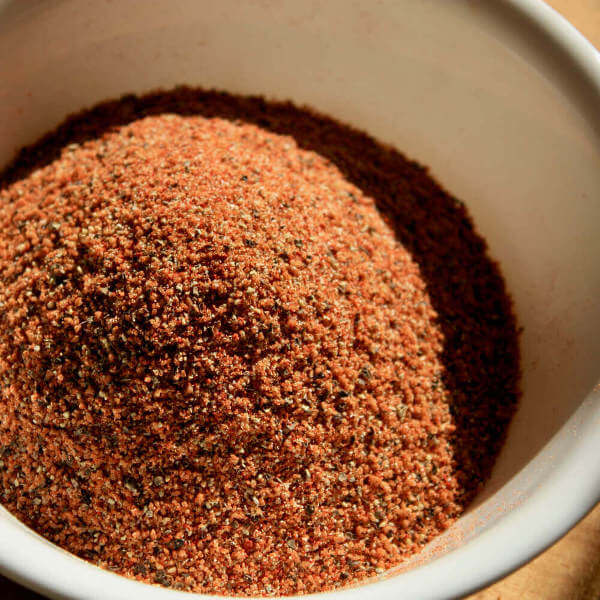 Season the legs with the dry rub, one teaspoon per small leg or two teaspoons on each big 'un.  Smoke them at 250 to 275 degrees, using a light flavored smoker wood.  Apple, pear, or cherry are good choices for a mellow smokey flavor. Don't over smoke these. A hint of smoke flavor is enough.

Figure on four to six hours in the smoker. The smaller hen legs will take less time than jumbo tom legs. Shoot for a target done temperature of about 180 degrees. You want these to be fall-apart tender. The more connective tissue that melts, the more luscious these become.
Remove them when done and let them rest and cool for half an hour before serving. If any are left over, you can shred the meat for making turkey leg sandwiches.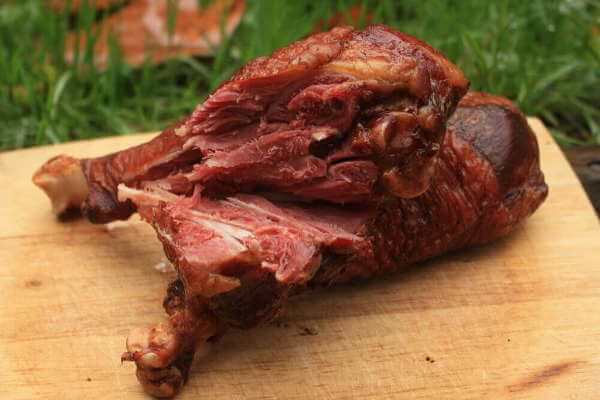 SMOKED TURKEY LEGS DON'T GET ANY BETTER THAN THIS!
These freeze well. Wrap them tightly in a couple layers of foil, use no plastic wrap. To reheat a turkey leg, just toss the foil wrapped package into the oven set at 325 degrees for an hour or so, or until the internal temperature reaches 160 degrees.
---