Smoked Brisket Recipes
The smoked brisket recipes you'll find on this page will create mouthwatering delights! So fire up the smoker and get ready for some good eating!
In earlier days, beef brisket was considered an inferior cut of meat, and was usually made into ground beef. The cooking techniques of the day did nothing to tenderize this tough cut of meat.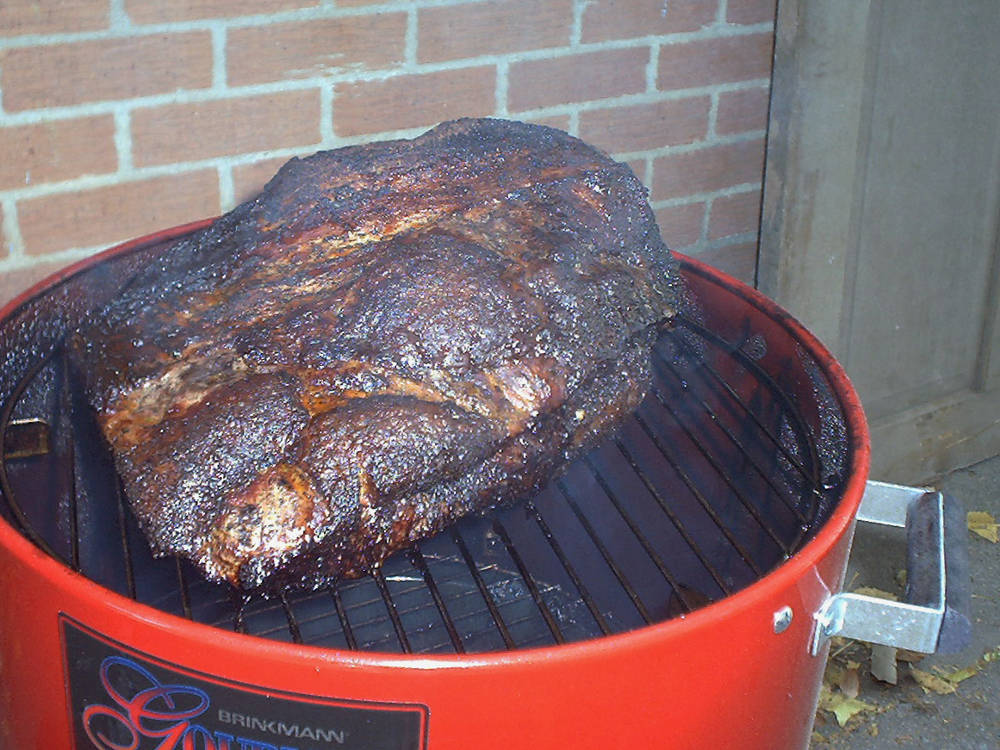 And then it was discovered that brisket is a real treat when cooked low and slow. Cooking for extended periods at a low temperature breaks down the tough connective tissue in the brisket, releasing its great flavor. In spite of this discovery, the price of beef brisket is reasonable, so it can be an economical choice for feeding friends and family.


My favorite, Peppered Bay and Garlic Brisket is slow smoked, which makes this cut of meat fork tender and juicy. The flavors of garlic and bay transform the brisket into a delectable delight!


Economical and Tasty
Beef brisket is a great tasting and affordable meat that benefits greatly from long cooking sessions. You have to be careful that you don't let the brisket dry out. Basting regularly and maintaining the smoking temperature between 200 and 225 degrees helps to minimize moisture loss of the meat.
I always buy brisket untrimmed, and cook it with the fat side up. As the fat melts, it bastes the brisket, keeping it moist and tender.



Great Smoked Brisket Recipes
If you'd like to check out my brisket smoking tutorial, take a look at How to Smoke a Brisket. Then go on to my favorite smoked brisket recipes. If you'd like to whip up some brisket on your charcoal or gas grill, check out my new page of grilled brisket recipes.

Smoked low and slow, these smoked brisket recipes create tasty, tender meat that you'll be proud to serve. A platter full of sliced brisket, a loaf of bread, some home made barbecue sauce, and a big bowl of smoky baked beans makes for a great weekend feast!



Some Good Brisket Rub Recipes

Barbeque Brisket Rub
Brisket Rub Recipe



Meat Smokers For Brisket
Maintaining the correct smoker temperature for extended periods is is one of the challenges of smoking brisket. The following links to meat smokers provide tips, techniques, and just plain good information about meat smoking equipment.
Return to Smoker Cooking from Smoked Brisket Recipes