Smoked Rib Recipes
When it comes to smoked rib recipes, these will really please everybody. There's nothing much better than sitting down to a big plate of smoky, tender ribs...but first, you have to do the smoking!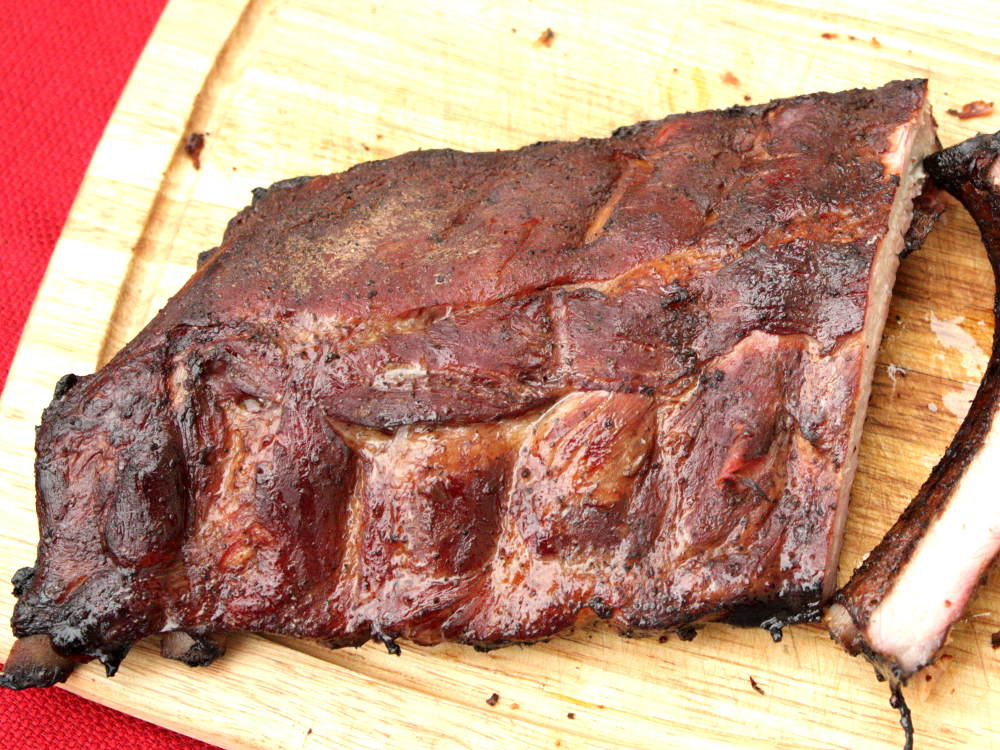 Juicy, tender pork spare ribs, baby back ribs and country style ribs, smoked to perfection, are just the ticket for a rib stickin' feast. You'll find recipes for those and more, here on the smoked rib recipes page.


A good place to start is to visit Preparing Pork Spare Ribs, where you'll find good information about how to prepare pork ribs for seasoning and the smoker.

A Few of My Favorite Rib Recipes
Mustard Crust Spareribs
Apple Butter Pork Ribs
Barbecued Pork Spareribs
Memphis Style Pork Ribs
Smoked Rib Tips
Smoked Bourbon Spareribs
Easy Smoked Rib Recipe



Wood Choices For Smoked Ribs
Pork ribs can be smoked with about any kind of smoking wood, but hickory and oak are the most popular. I enjoy apple-smoked pork ribs every now and then. But my usual method uses a combination of oak and hickory, at a ratio of two to one.




I like the flavor hickory imparts to the smoked ribs, but I prefer it to be on the light side. Oak adds a lighter smokiness to the meat...and has a different taste. When I use apple wood, it's apple and apple alone.
FYI, I've used mesquite for smoking pork ribs, but the flavor just didn't do it for me. In my opinion, the stronger flavor of mesquite smoke is better suited for beef.


More Smoked Rib Recipes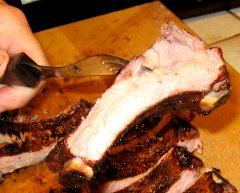 The rib recipes here are sure to make a hero out of the pitmaster! I'll be adding to the collection as time goes by.
Side Dishes
For Your Smoked Rib Recipes
When it's time to sit down to those scrumptious ribs, you need a little something on the side...maybe a nice garden salad, or some cornbread. How about some smoky baked beans ? I've always enjoyed a few grilled veggies beside my ribs, too.


Return to Smoker Cooking from Smoked Rib Recipes