Master The Art Of
Smoker Cooking
Do you love smoked foods? Are you an old hand at smoker cooking, looking for a new smoked meat recipe? Maybe you just licked your fingers clean after inhaling that platter of mouthwatering, tender, smoky ribs and thought to yourself...
    "I want to know
how to
smoke meat like that!



Smoking Beef Briskets on a Homemade Smoker in Sylvania, Georgia
Smoker Cooking has plenty to offer for all! You'll find great smoker recipes for meats, seafood, poultry and more. Buying a smoker? You'll find an overview of all types of meat smokers, with tips on how to choose the right one. You'll learn how to use a smoker, and techniques for smoking ribs, brisket, chicken, turkey and salmon. You'll even find dry rub recipes to season it up, and barbeque sauce recipes to slather it down. And if you don't find what you're looking for, contact me and I'll do all I can to help you out!

************************
Check Out My Newest Pages!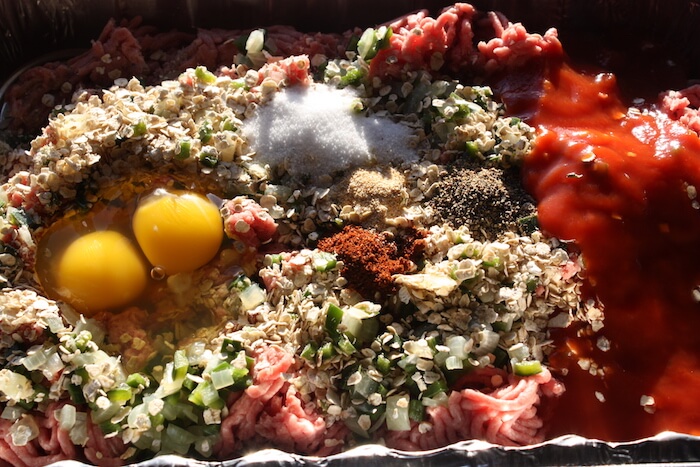 If you've been craving meatloaf, you might like this recipe for smoked meatloaf with poblano peppers.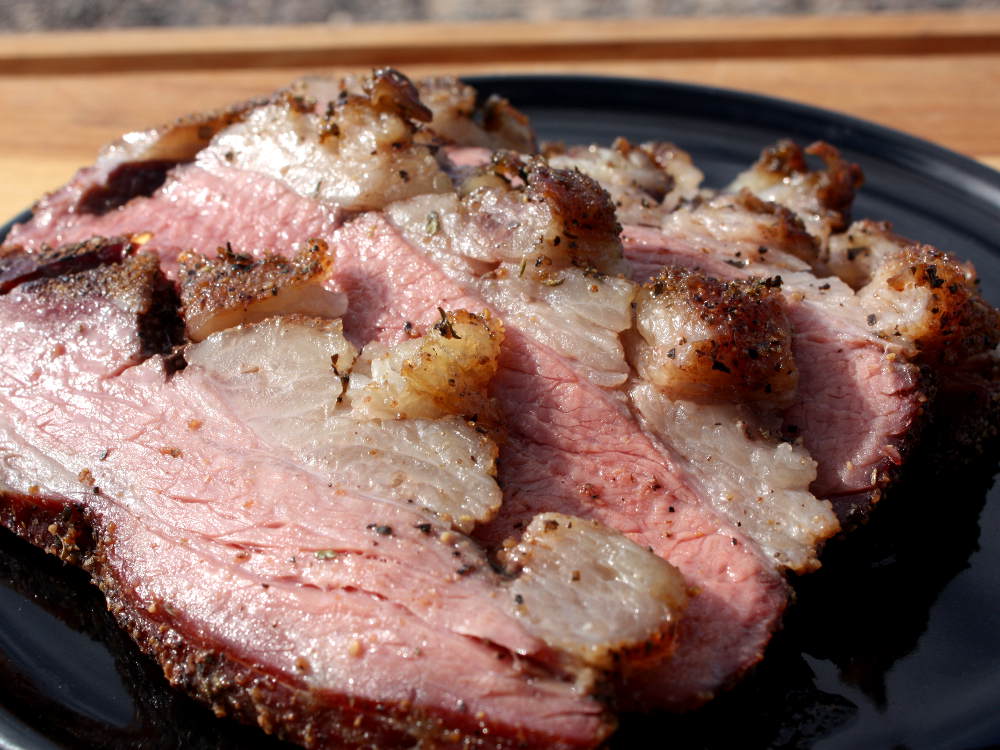 Cooked with my new Char-Broil gas smoker, this smoked Santa Maria Tri Tip turned out perfectly - great flavor, and both tender and juicy.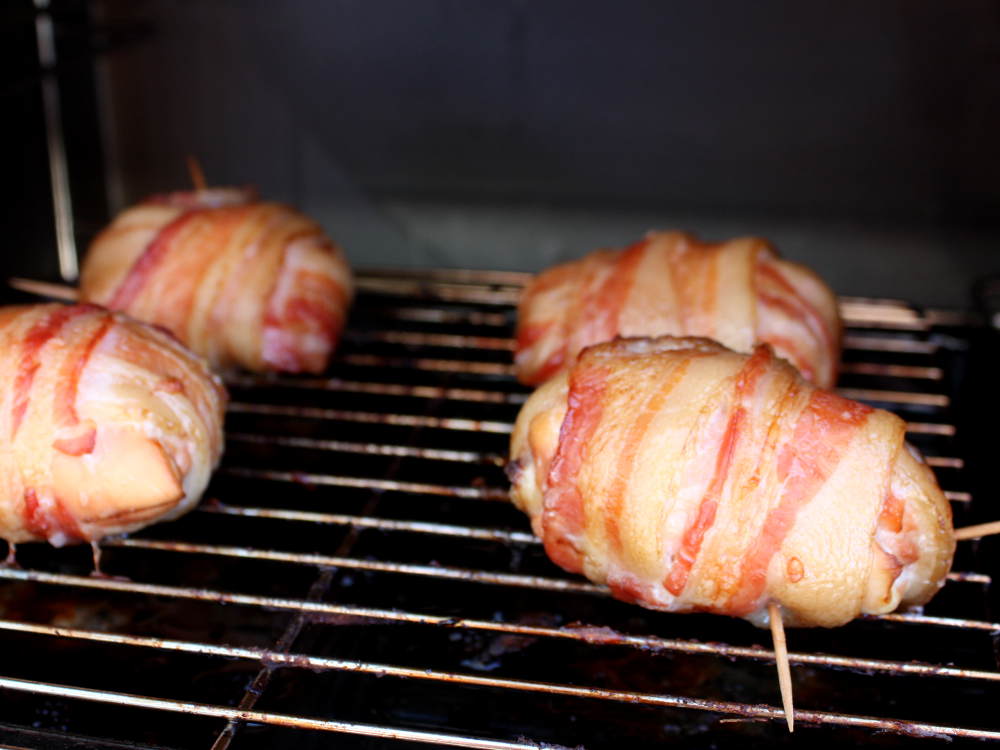 Try this great recipe for smoked bacon wrapped chicken thighs. Looks really good, doesn't it?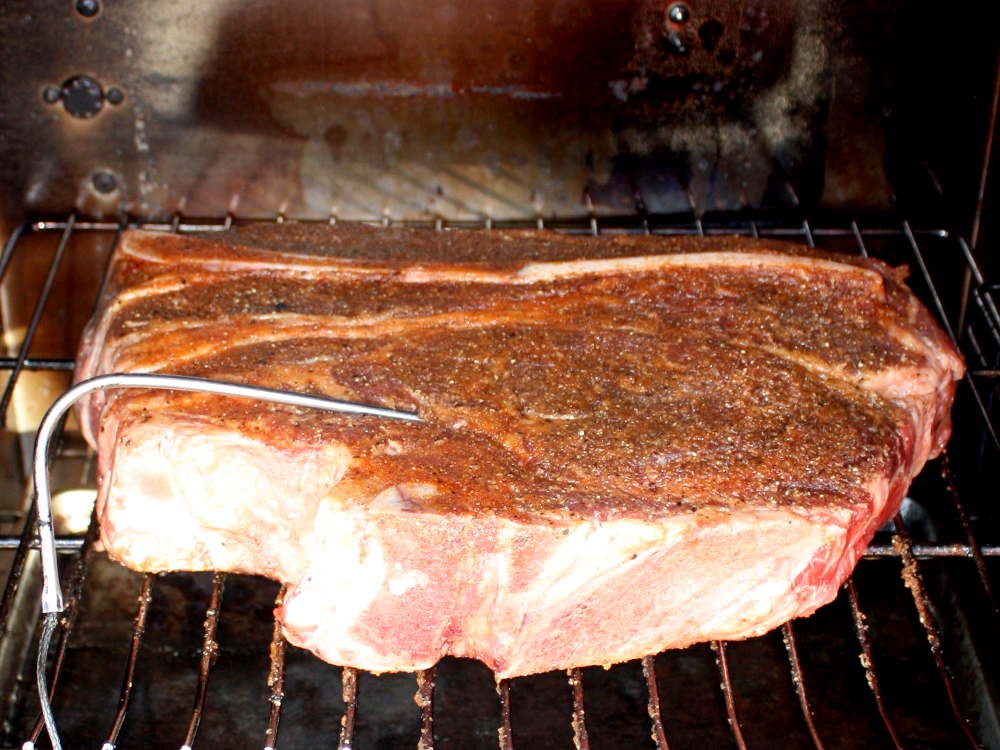 Chuck roast is always great when smoked, and this recipe using a beef chuck 7 bone roast is no exception.
************************
"The BlueSmoke Gazette"
Take a moment of your time and subscribe to my newsletter, "The BlueSmoke Gazette" ! You'll find brand new recipes and food smoking know-how that'll bring out the Pitmaster in you! And the best part of all? It's FREE!! Register today for The BlueSmoke Gazette....The Official Newsletter of Smoker-Cooking.com.
************************
I am constantly updating this site with information about food smokers and grills, and new smoked meat recipes. I want to help you smoke the best food ever! Feel free to contact me any time with your questions about smoking foods, your comments about my site, or just to say "HI"! I'm glad to have you here, and sincerely hope that you enjoy your visit to Smoker Cooking.com,
"The Most Complete
Meat Smoking Information Source
On The Web."
************************
If you don't have a good cooking thermometer, get one! My smoked food really improved using a Maverick smoker thermometer, model ET-73. It checks meat and smoker temperature at the same time.
The types of charcoal grills serve many purposes. Which is best for you? Kettle grills, tailgating grills, or one-use disposable grills? Find out here!
When choosing meat smokers, the best for you could be a small gas grill. Or you may need a trailer-mounted barbecue pit smoker. Meat Smokers 101.
If you like smoked ribs, these smoked rib recipes are sure to please. Smoke pork spare ribs, baby back ribs and country ribs with hickory, oak or apple wood smoke for mouthwatering barbecued goodness.
Why not try these smoked salmon recipes? Cold smoking, hot smoking and brining are common salmon smoking and preparation methods. Luscious smoked sockeye salmon can't be beat.
This is the BEST method for making smoked turkey. Complete turkey smoking instructions describe how to smoke a turkey with excellent results, from buying to brining to dry rubbing and into the smoker
Great Poultry Recipes. Smoke a turkey. Grill a beer can chicken. Make lavishly elegant smoked cornish game hens! Enjoy a smoked fowl today!
Try these smoked brisket recipes. The melt-in-your-mouth goodness of smoked brisket makes it all worthwhile.
The best smoked wild game recipes for your smoker enhance flavor and help retain moistness of the meat. Smoked goose recipes, smoked pheasant, smoked venison bacon roll and smoked wild turkey breasts.
You'll find smoked pork recipes for just about every part of the hog - except the squeal! Find recipes for smoked pork picnics, shoulders and chops. Pork Rules!
These lip-smackin' rib recipes make the most of your meat smoker. Eat smoked ribs for rib stickin' nutrition!
This group of smoked meat recipes includes smoked meatloaf, and tender smoked beef chuck. Try smoky sausages sometime.
Try these smoked side dishes along with your ribs next time. Smoked veggies go great with your barbecued ribs and brisket.
Use these meat smoking tips to take your barbecue to the next level. Be the pitmaster! Learn how to smoke meat, brine turkey, buy a brisket, and use your barbecue grill like a pro.
Learn about bbq marinades and how marinating improves meat and fish. Should you marinate AND season with dry rub? Why is marinade acidic? How long should you marinate salmon, chicken and pork?
Try these homemade barbeque sauce recipes. The best bbq sauce recipe for your slow smoked meat is your homemade sauce. Find a tasty Q sauce recipe here.
Sugar and spice dry rub recipes really add the flavor to your smoked beef brisket, pork ribs and chicken. Try tasty turkey rubs this Thanksgiving. Make it a point to rub your bird this holiday season.
Visit sitemap 3 at Smoker-Cooking.com for links to pages fraught with great information.
This sitemap dislays links to many pages of Smoker-Cooking.com for your convenience and edification.
Find smoking and grilling recipes and tips at sitemap 2, smoker-cooking.com's next sitemap.
The privacy policy of Smoker-Cooking.com has been updated to reflect new changes required by Google for the new interest based ads program.
Please contact us at Smoker Cooking, with your comments, questions, or your favorite recipe!
Shop at Amazon and support Smoker-Cooking.com. You'll find all your smoke cooking needs here!