Dry Rub Recipes
Seasoning meat with dry rub recipes is an important step in the smoking process. With the right mix and amount of dry rub, barbeque sauce is just not needed. Plan ahead when smoking. It's best to give the meat time to soak up the flavors of the rub before it hits the smoker.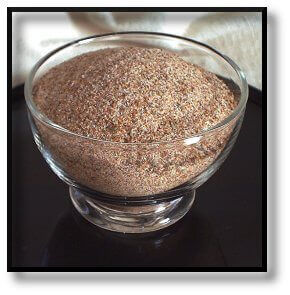 I usually rub down the beef, pork, or chicken, wrap it in plastic, and keep it refrigerated overnight. Large, thick cuts can rest in the rub for two days. This'll give the flavors time to sink deeply into the meat.
But if you're caught by surprise, and need to cook quick, don't worry…slap on the dry rub and start smoking. The flavor of the rub will be concentrated near the outer surface of the meat, but it'll still taste good.


Here are a few of my favorite dry rub recipes...
Kansas City Rib Rub
Memphis Rib Rub
Barbeque Brisket Rub
Brisket Rub Recipe
Cajun Style Smoked Chicken Rub Recipe
Wet or Dry Turkey Rub
Double Trouble Brisket Rub Recipes
Brisket Dry Rub with Coffee!
Onion and Garlic Dry Rub For Brisket
Spicy Brisket Dry Rub
South of the Border Rib Rub


Create Your Own
Dry Rub Recipes!
Try these dry rub recipes as is, or adjust them to your own taste. "Coloring outside the lines" is what makes cookin' fun! Adding a favorite spice or herb to your rub recipe makes it personal...and it might end up being a family treasure!
Do you like your barbecued ribs to "bite back" when you chomp into 'em? Double up on the cayenne pepper or the black pepper…or both!

If Aunt Mabel's coming over for dinner, cut out most of the pepper, and increase the brown sugar. Aunt Mabel is a sweet old gal, isn't she? I don't think she'd appreciate having a case of "fire mouth".


Start from scratch and create your own rub recipes. Heck, if they turn out really good, send 'em to me by way of the Contact page, and I'll post them here at Smoker-Cooking.com, with your name if you like.






Return to Smoker Cooking from Dry Rub Recipes