Tasty Turkey Rub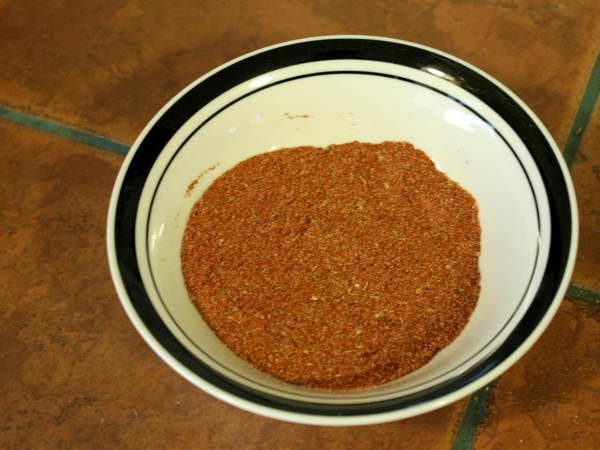 This is the flavorful turkey rub recipe I used for my Thanksgiving bird of 2005. The secret of the success of any poultry rub is to get it under the skin. That way it will be absorbed into the flesh more easily than if it were just rubbed onto the outside of the turkey.


Turkey Rub Recipe


A portion of this poultry rub is used dry, used to season the inside the body cavity. The remaining dry mixture is mixed with the oil to make the wet rub.

1/4 cup

vegetable oil

2 Tablespoons

onion powder

1 Tablespoon paprika

1 Tablespoon

garlic powder

1 Tablespoon canning

salt
2 Teaspoons white pepper

1 Teaspoon

powdered ginger

1/2

Teaspoon powdered sage
---
Carefully separate the skin from the breast of the turkey, being careful that it doesn't tear. Also separate some of the skin from the legs and thighs. You may need to use a small paring knife to separate the skin along the breastbone.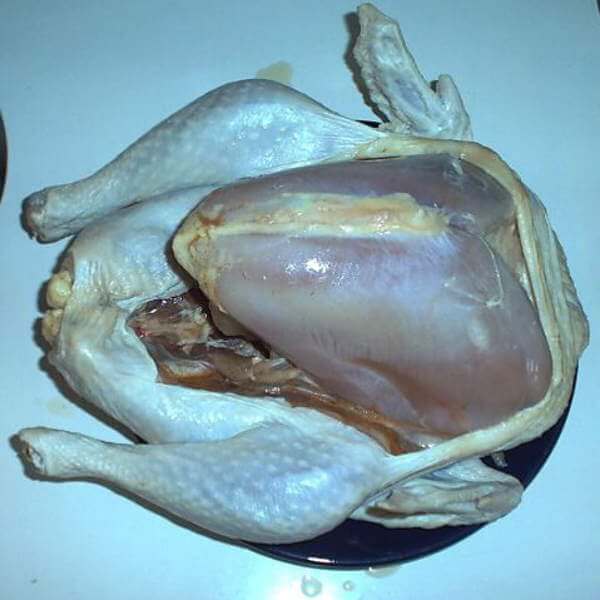 After seasoning the cavity of the turkey with a tablespooon of the dry rub, season the breast, legs and thighs with part of the oil-wetted rub. After the flesh is seasoned, pull the skin back into place.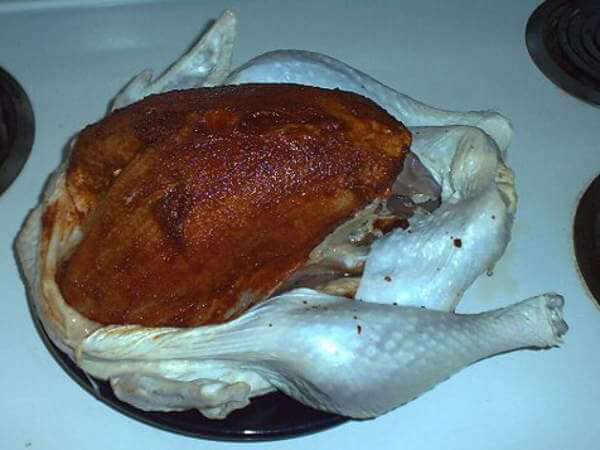 Use the remaining wet rub to season the outer surface of the turkey. If you like, insert a couple halves of onion into the body cavity for more flavor.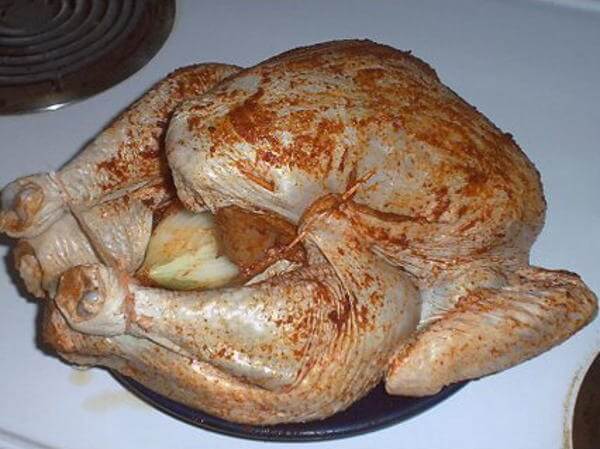 ---
Now that the turkey is seasoned, it's time for the smoker. Keep the smoker temperature in the 250-275 degree range. Estimated smoking time is 30-45 minutes per pound, depending on smoker type, size of turkey and number of times the smoker is opened to check internal temperature or to baste.
Ten to twelve pound turkeys are the ideal size for the smoker. Turkeys much larger that that won't cook as well, especially at lower smoker temperatures.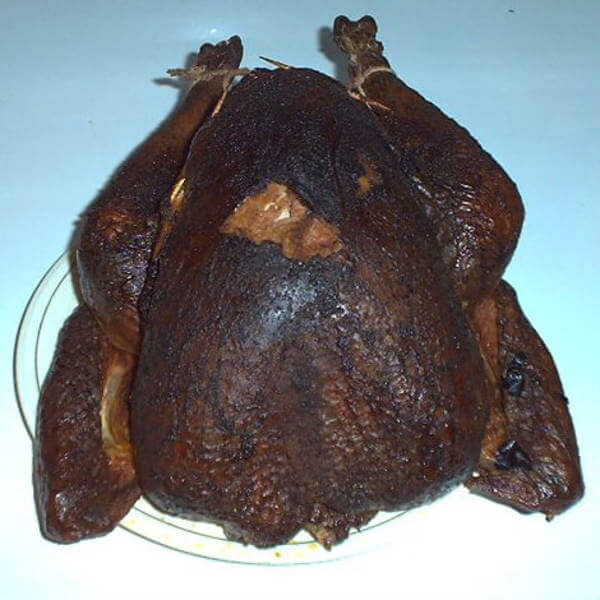 When the temperature of the thighs and breast reaches 165 degrees, the turkey has reached its safe eating temperature.  In my opinion, that temperature is perfect for the breast, but legs and thighs are tastier when cooked up to 175-180 degrees. When done, remove it from the smoker and allow the turkey to rest, covered loosely with foil, for 20 minutes before serving.

For more turkey smoking information, see my Smoked Turkey Tutorial. You will find all the information you need to brine, season, and smoke a great tasting turkey!
---