Easy Barbecued Pork Spareribs Recipe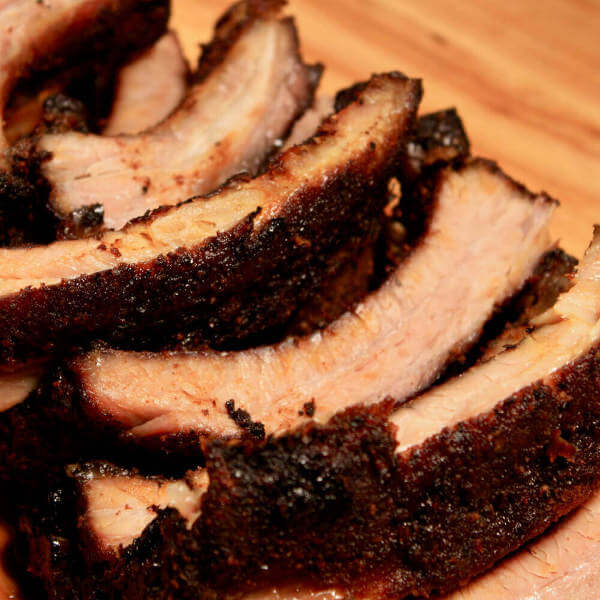 If you don't have a lot of time, this easy barbecued pork spareribs recipe is the one for you. You won't be spending a lot of time making rib rubs or homemade bbq sauce. Just smoke 'em, slather 'em, and slurp 'em down.


To make the easiest go of it, buy the pork spareribs already trimmed. A St. Louis style slab is perfect for this recipe. Season the slab with a bit of salt and pepper, and if you have it a little onion powder and garlic powder, too.
These Pork Spareribs Can Be Cooked In The Smoker or On The Grill

Use your smoker or prepare your gas grill for smoking. The temperature needs to be close to 225 degrees Fahrenheit for about 5 hours.
When the ribs are almost done (140-145 degrees internal temperature), brush on a 50/50 mixture of your favorite bbq sauce and water (or beer), and cook for another 10 minutes. Repeat the "brush and cook for 10" routine until the ribs are tender.
Remove the barbecued spareribs from the cooker and allow to cool for 20 minutes before serving with a big pile of smoky baked beans.