A Site Build It! Review From a 13 Year SBI! Community Member
Through the good times and bad, this Site Build It review covers it all. It hasn't been an easy road to travel, but it's been well worth the effort.

I know that there are many Site Build It! reviews showing up in search engine results that have been written by people who've never used SBI. Those reviews are written with an alterior motive in mind- to sell a different (and inferior) product. And that's sad. Those reviews are not fair or truthful representations of what Site Build It! is all about.

In my review of SBI!, I want to start out by telling the story of how I found Site Build It!, of how I built my website, and of the traffic-and-income levels roller coaster ride I've been on for the past 13 years. I think that it's important you know that this review comes from an experienced user of the product, and that overall, it's worked out very well for me.
Site Build It! has gone by several monikers over the years. You will see mentioned here  SBI! ,  SiteSell!  and  Solo Build It! and all refer to the same business.

Solo Build It! is its current and more fitting name.
(It's Solo, as in SoloPreneur)

Discovering How Websites Work, and Finding Site Build It!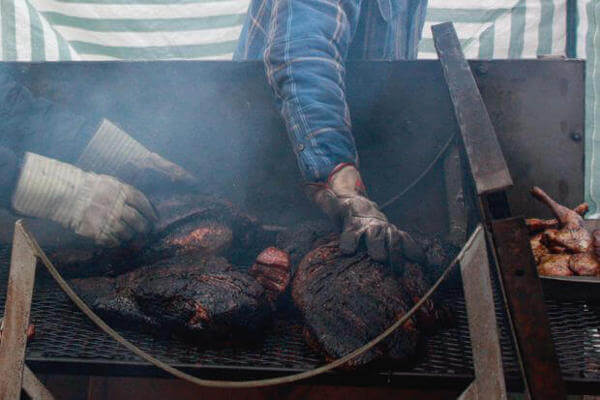 SMOKING BRISKETS REQUIRES LOTS OF WORK TOO
I joined the SBI! community in September of 2005, when to me the internet and websites were mysterious things I didn't fully understand. I had a gut-feeling that if people were building websites, there MUST have been some potential for earning money on the World Wide Web, and I wanted desperately to build one. So I began my search.

At first I didn't have much luck finding information that described how websites were built, or even the basics of how they worked. I felt like that in order to learn how to build a website you had to be a member of a secret club, a club that was by invitation only.

But one night my luck changed when I came across the website of a member of the SiteSell! affiliate program, Allan Gardyne. I read his review of Site Build It! and was impressed with the way he tested it out before promoting it on his site.

He bought a membership and gave to one of his underlings, telling him (I'm paraphrasing here) to "build a website and let's see how this thing works". His charge followed the detailed Action Guide instructions and ended up building a fairly successful website on his first try. That impressed me, so I decided to shell out $299 and purchase a membership myself.

The Story of My Site Build It! Website, Smoker-Cooking.com

At the time I had just sold my house in Washington state and had moved back home to Kansas. I had a little money in the bank from the house sale, so I wasn't hindered by a J-O-B. I had all day, every day available to spend working on a website. But deciding on the topic I wanted to write about wasn't an easy task.

I've always loved food, and eating (too much), and especially barbecuing. After learning that lots of people searched for barbecue recipes (using one of the tools included with the Site Build It! membership), I decided to create a barbecue recipe website. I bought a domain (barbecue-grill-recipes.com, I think it was), and started to build a few pages.

But something in the back of my head was telling me that that topic was the wrong choice, so I searched again for a different site concept. I'd always been intrigued with smoking foods, so I used the Brainstorm It! tool and found that there were lots of searches made for smoke cooking recipes and information, and that the numbers (amount of searches compared to number of websites offering food smoking information) were even better than barbecuing.

So a couple of months into my Solo Build It! journey, I changed my site concept to smoker cooking, and began building pages in earnest.

The Creation of Smoker-Cooking.com

At the beginning, building smoker-cooking.com was fun. It was exciting. It was my life. I'd do research using the SBI tools to find the smoking-related information people were searching for, and then write pages on those topics. I created a site structure that was easy to navigate so visitors could find the information they wanted.

It was in late October of 2005 that I began building the smoker-cooking.com pages, and when I saw that the search engines were actually presenting a few of them in the top search positions, I became really excited and began working even harder.

I was obsessed. My waking hours were completely filled with writing new pages and working on my site. For the first two years I worked nearly every day, from morning to night. In my sleep, I dreamt about building my website. I even remember a few nights that I didn't sleep at all - I worked straight through to the next day. And all that work paid off.

When The Money Started Rolling In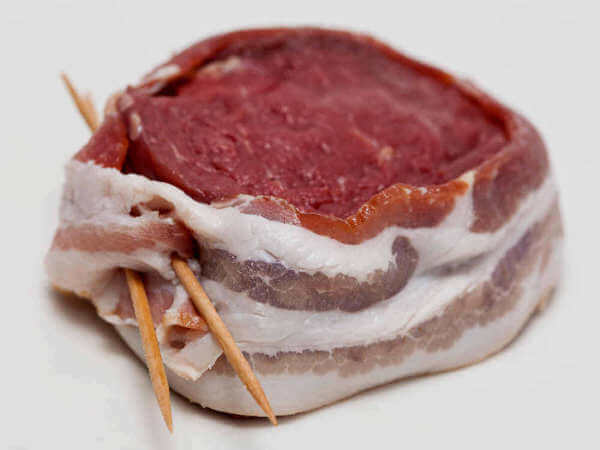 FILET MIGNON
In December of 2005 I felt it was time to find out if this little website of mine could start bringing in some money. I placed Adsense ads on the pages December 27th, and later that day when I checked my Adsense account, I found that I'd earned money through my first-ever ad click.
I think it was only 5 cents, but that tiny amount of money proved to me that the potential was there. And man, was I ever excited!

The pennies kept rolling in, and in January 2006 my site earned $227.67. Exciting stuff!

I kept working consistently on my website, full time for the next two years. After two years of work, smoker-cooking.com had lots of pages and many were getting pretty good traffic from the search engines.
I continued working on my site, but less and less as time passed. Eventually, I pretty much stopped doing any work to my smoker cooking baby. With traffic and earnings skyrocketing, I thought I had it made.


There's another reason I quit working on my site. In 2008 I had a total replacement of my left hip joint, and going through that experience is something that can really knock the wind out of your sails.
Because of the pain, and the drugs, and the constant rehabilitation and exercise, building a "smoked-chicken" page was the last thing on my mind!
I suffered physically and I didn't work on my website business for a long time after the surgery. But the money kept rolling in as I recovered, which helped me out tremendously at the time.
My site continued to get more and more traffic through November of 2010. That was my all-time high-traffic month, with my site getting 782,218 pageviews (from Google Analytics). My highest Adsense income in one month was September, two months prior, with earnings of $8419.97. But then something changed.
Falling Traffic, Plummeting Earnings: The Beginning of The End?

COYOTE READY TO POUNCE ON THE UNPREPARED
I'm not exactly sure what had happened, but traffic began to drop. Earnings started on a downward trajectory. I think the losses were partly due to a Google algorithm change, and mostly due to the fact that I'd stopped working on my site altogether. My site was stagnant, and my competitors were putting fresh smoker cooking information on their sites. Competition was growing and I just didn't care. Big mistake.

Right then I should have buckled down and began working on my site again, creating new content and improving the existing pages. But I didn't. I rested on my laurels. Advertising income remained at multiple thousands of dollars a month until February of 2012, when earnings dropped below $2000. Then in October of 2013 earnings dropped below $1000. And I still wasn't working on my site.

Complacency Rears Its Ugly Head

I'd gotten bored with my website. I became complacent. I was still satisfied with the money, and even though it was much less that it had been previously, it was enough for me to get by on. At the time, earning "just enough" was all that was important to me. And I was actually so bored with my site that I got myself a "real" job, working 9 to 5 repairing electric welders.

By February 2014, earnings dropped to below $500 dollars, and I was starting to worry that the website I'd worked so hard on in its early days was dying a slow and lingering death. But still, I didn't make much of an effort to make improvements and turn things around.

Since the high traffic days in 2010, my traffic had dropped by two-thirds. It got to a point that I came really close to selling the site in 2017 because of dwindling traffic and earnings. But when I was offered $37,000 for smoker-cooking.com, that made me realize that there must have been a lot of potential that I didn't see. Thankfully, I refused the offer and decided to keep my site and work on it again with renewed vigor.

My Renewed Interest In Achieving Success With Site Build It!

Since then I've been doing all I can to improve smoker-cooking.com and increase traffic and earnings. I've added many new images to the site (I've taken a LOT of smoked food pics over the years), I've added some new pages, and I've updated and improved many existing pages, too. I've modernized the design of the site as well.

I've quit using Adsense for monetization. After switching to a different ad provider 8 months ago, my advertising earnings have nearly tripled. My site is now bringing in just about enough money again to pay all the bills. But this time around, that's not enough. My goal is to get earnings back up to the Adsense hey-day levels of nearly $10k per month. It will take a lot of work, but I plan to get there again.
A Few Words About Me (SmokerBill)

MY TRAILER AND TRUCK IN MOAB, UTAH, NEXT TO THE SLICKROCK
I'm now in a position where I don't have to work a "real" job anymore, and can spend all day, every day working on my site now if I want, but I don't. I've learned that for me, isolating myself to work on the computer all the time isn't the most healthy way to live. So to keep a connection with the "real" world I spend several months each year volunteering as a campground host in Washington state, which adds a little balance to my life.

I've been living full-time in my travel trailer for the past four years, splitting up my time between Washington state, Moab, Utah and Quartzsite, Arizona. I'm able to move to where the weather is pleasant and the scenery is beautiful at a moment's whim. And I'm thankful for having that level of freedom in my life!

If it weren't for smoker-cooking.com and Solo Build It! I would have still been stuck in the 9-to-5 job rut. But with the earnings of my site I have the freedom to go pretty much anywhere I want, any time I want. I don't live extravagantly, that's for sure! I watch my pennies closely, and have "practiced" living on the cheap for the last several years.

I've found free or very-low cost camping locations in both Moab and Quartzsite, and by volunteering as a WA State park host, I get a free spot to set up my home-on-wheels for as long as I'm there - in exchange for 28 hours of work per week. Not a bad deal, and I get some (forced) exercise out of the arrangement!
And when traveling on the road from place to place, I overnight at interstate highway rest areas, or truck stops, or at my favorite place - Walmart parking lots! All free and in line with my cheapskate ways!


A Site Build It! Review From a Long Time Member Of the "Secret" Club

When I began using Site Build It and experienced the successes of increasing traffic growth and income, I have to admit - I kind of became a fanatic. It was working well for me and I wanted my friends and family to experience the same type of success. I tried to "convert' people into joining the Site Build It club.

I'm sure everyone thought I went off the deep end... that I became a member of a crazy website-building cult. But when my site started bringing in more money per month than my friends and family earned in their full time jobs, I believe they started thinking I might have been sane after all. :-)

The SBI Forum

There's always been a thriving Forum community that's loads of fun to be involved with. When I first started posting on the forums in 2005 I thought it was incredible that I could be conversing with someone halfway across the world in real time. I was an internet newbie, for sure.

In the Forum, questions are answered and information flows freely. There are great business insights and perplexing questions are answered. There are even fun threads that have nothing to do with the business of building a website. The Forum is a great place to hang out, and with many years worth of accumulated posts, it's a veritable warehouse full of website-creating and business-building information.


The Site Build It! Action Guide

This is the basis of the Site Build It program. Divided into 10 "days", it covers the steps that must be performed, from the initial stages of finding a profitable concept for the new site, to writing compelling content, and deciding on a method of monetization. I would say that the Solo Build It! Action Guide covers everything, start to finish. But a successful website is never finished.
To be successful long term, a site has to grow continuously. Forever and ever. Google rewards freshness and new content, so if a website becomes stagnant (as I had let mine become), its page rankings will drop, traffic will drop and earnings will drop.

The Action Guide provides the basics of how to start a website from scratch, and then how to make sure it becomes more successful over the years. But the Action Guide is just the tip of the iceberg when it comes to the amount of information available when you join SBI. There are many detailed articles in the Tips and Techniques HQ, the Monetization HQ and the Resources HQ.

Many Tools and Features Provided At No Extra Cost

Of all the tools provided with membership, I think the Brainstorming and research tools are the most valuable, but that's just my opinion. Some of its uses include assisting in finding concepts for new websites and for finding the most profitable keywords to use when deciding on new pages to write.

But all the tools and features provided have an important place in creating and maintaining a website business. Here's a list the current no-extra-cost add-ons to a membership.


Brainstorming and researching tools
SiteSell Supply (Unique tool assesses REAL competition)
Three unique "ultimate brainstormers"
Sophisticated decision-making software (makes niche-choosing foolproof)
Web/HTML/graphic designer (an inexpensive one)
Hosting of your site (state-of-the-Internet speed & reliability, no limits)
Automatic domain name annual renewal
Special page and image management tools (better than FTP)
Unique Automated Site-Blogging
Unlimited URLs to search engines automatically via XML (Automated updating/sending XML Sitemap to Google, Bing, Yahoo!; Click-button easy prioritization of individual pages within Sitemap XML file)
Ranking Reports for your Keywords at Google, Bing, Yahoo!
Unique Keyword search reports for Bing, Yahoo!
Search engine optimization
Unique 2-Level image search report
SBI! Xpress, Tips HQs and Resources HQ (All Internet marketing is research done and digested for you, no need to "keep up.")    
4 Traffic HQs
Click-in and click-through analysis
E-zine Subscription and Mailouts (Build your own lists with newsletter, including SpamCheck & open rate.)
Form Build It! (with CAPTCHA graphic-challenge)
(Automated Forms & Sequential Autoresponders)
Link Fix It! (Automated scanning of all links, reports "bad links.")
Full Email/Webmail With Spam 'n Virus Blast It!
Best-of-Breed Sitebuilder (BlockBuilder 2)
Socialize It! (automated Social Media Marketing, a must)
Private SBI! Forums
Action Guide/Video Guide/"Guru-in-your-ear" help
Content 2.0
Visit Tools at Sitesell for a detailed description of each of these included features.

Site Build It Has Your Back

One of the most valuable things about SBI is that they're watching out for you, all the time. One of the things that drives website owners batty is keeping up with the constant changes of the internet. Site Build It! works in the background, making sure members have an easy way to deal with the ever evolving net landscape.

In 2010, when Google started rolling out the Penguins and Pandas, SBI had our backs. A lengthy report was written by Dr. Ken Evoy, explaining Google's algorithm changes. And then went on to give precise, detailed instructions on how to determine IF a site had been impacted by Penguin or Panda, and then how to determine WHY the site was dinged by Google. Best of all, the article gave precise instructions on HOW  to repair the on-site (and off-site) problems that most likely caused the Black and White creatures to bite a website in the first place.

SBI had our backs that time.
Last year, when Google decided that it would soon start giving preference to sites set up with HTTPS protocol (secure sites), the brains at SiteSell! went to work again!  Soon, SBIers were able to follow the detailed instructions provided, and convert our sites from HTTP to a more secure HTTPS.
SiteSell! handled the required 301 redirects going from our old HTTP pages to the new HTTPS pages, seamlessly, in the background, and totally free of any extra costs. And there was no charge for an SSL Security Certificate either!
SBI made our lives easier again!

Fast forward to May 25th, 2018 and the GDPR  (The General Data Protection Regulation)  rollout. Since it was first announced, SBI was on the ball. After determining it was a regulation that definitely require compliance by ALL websites, the programmers and help-article writers went to work.

As I'm writing this Site Build It review (May 21st, 2018), SBI is putting the final touches on the articles, instructions and system updates that will allow all SBI'ers to become compliant with the new GDPR regs by simply following a few easy steps.
A new privacy-policy template that includes all required wording for GDPR compliance is nearly completed. Changes are being made to the contact forms, MailOut Manager, and anywhere else that visitors submit private information.

The Forums have been a hotbed of activity regarding GPDR. There are several Forum threads on things like how to comply with the new Google Analytics requirement, Google Adsense requirements, Mailchimp compliance, and much more.

Again, SBI has our backs, and is doing all it can to enable us SBI'ers to have the ability to focus on building our websites and businesses, without having to deal with many of the complicated things that occur in the world of the internet. (Sigh of Relief!)

For watching out for SBI'ers in that way, Site Build It! has my full confidence and utmost respect. Like I mentioned in the Forums recently,  "I'm never leaving this place!"

Bill Purtee
Creator/Owner, Smoker-Cooking.com
Fake Site Build It Reviews Are Running Rampant On The Web
I just wanted to mention this as my final comment here. A business that calls itself "Wealthy Affiliate" has been urging its member to write reviews of Site Build It as a way to help them sell memberships into the Wealthy Affiliate system.  My guess is that many of those people (if not most of them) that have written the reviews have never been a member of Site Build It. So how can they accurately describe what Site Build It is all about?
Please read more about this important topic at the Site Build It Blog.

If you click on any of the SiteSell! links on this page, I will not earn a single penny. (there are no affiliate links on this page) The purpose of my review is to let others know that Site Build It! is a quality product, and that it works- If you put your own hard work into the system.