Perfect Apple Butter Pork Ribs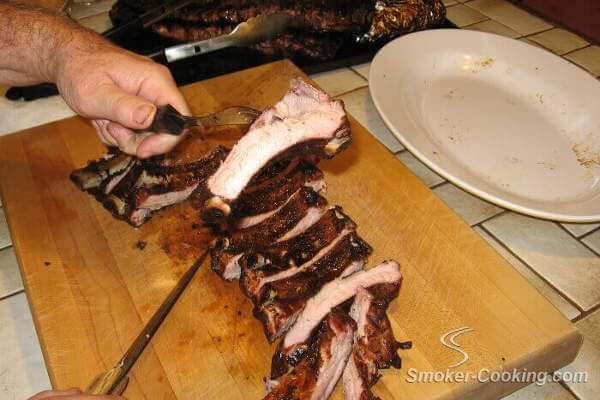 I have always loved the sweet taste of apple butter. Pork ribs smoked with an apple butter baste are simply scrumptious. Man these are good!
To begin, purchase a whole pork spare rib slab and trim it, saving the cut-offs to be snacks. Place the slab in a baking pan and cover with apple juice or cider. If you roll the ribs up, the slab can also be marinated in a gallon freezer bag. Leave the ribs at least 4 hours in the juice, or overnight if you can.
Heat up the smoker to 225 degrees Fahrenheit, and throw in some hickory wood. Remove the ribs from the apple juice, pat dry with a towel, and season with salt and pepper. When the hickory begins to smoke, place the ribs in the smoker.
Brush The Ribs With This Apple Butter Basting Liquid
Combine one cup of apple butter with one-quarter cup water and one tablespoon of soy sauce. Begin brushing this mixture onto both sides of the ribs after 4 hours of smoking. Continue basting every 20 minutes until the ribs are tender.
Be careful to keep the smoker temperature down while the ribs are being basted so the sweet apple butter doesn't burn.