Great Tasting Baby Back Ribs Recipe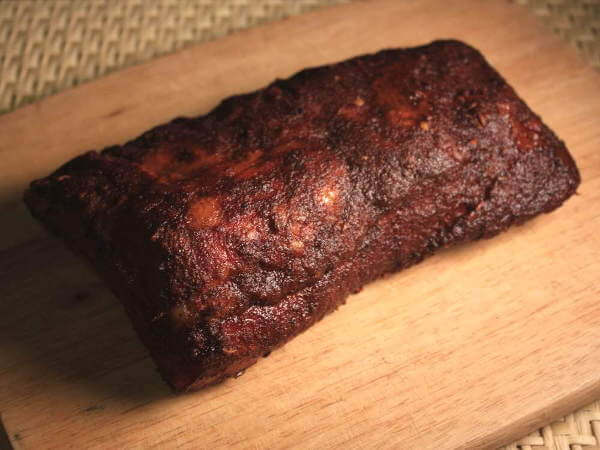 Just about everybody loves baby back ribs, and the recipe on this page uses some interesting ingredients. This smoker recipe is a breeze to prepare and tastes really great.


What Are Baby Back Ribs?
To classify as baby back ribs, the slabs should weigh under 1 and 3/4 pounds each. As a rule, the smaller sides are taken from younger pigs, but occasionally larger slabs can have a little extra taken off to meet the weight limit.
Preparing the ribs is quick and easy, since most of the trimming has already been done. The main consideration is to be sure that the membrane has been removed from the bone-side of the slab. Simply push a butter knife under the membrane between the ribs and lift. Grab the flap with a paper towel and peel if off. There may be fat deposits left after the fell is removed. Scrape those off.



Smoker Cooked Baby Back Ribs Recipe
The star of this recipe is the combination of great whole spices that are best if hand ground with a mortar and pestle. An electric spice mill will do the job nicely, too, but the babyback ribs will be lacking a bit of great texture that only mortar-ground spices provide.
Here's the recipe...



The Rib Rub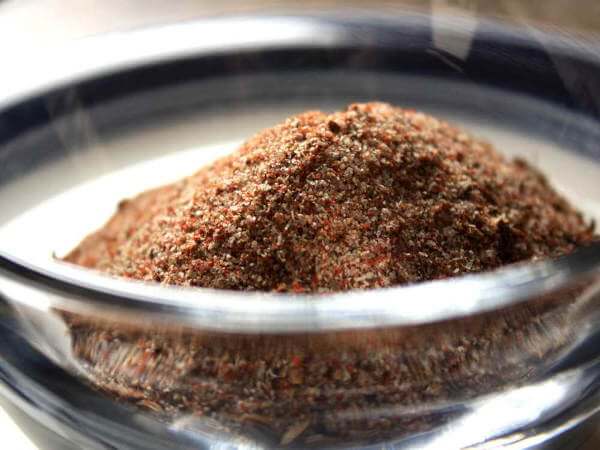 3 tablespoons black peppercorns
3 tablespoons brown sugar
1 tablespoon of mustard seeds, black
2 teaspoons canning salt
2 teaspoons red pepper flakes
A dozen or so Juniper berries
4 cloves garlic
3 tablespoons peanut oil
3 tablespoons good quality balsamic vinegar
(This makes enough dry rub for three slabs of babyback ribs)


To grind the rub ingredients, the garlic and salt are processed first, until well crushed and paste-like. Next throw in the juniper, mustard and black pepper. (If a mortar and pestle is used, coarsely grind the peppercorns first.) Lastly, combine the oil and balsamic vinegar with the spices and mix thoroughly.
Rub the mixture into both sides of the slabs, then wrap with plastic wrap and refrigerate for at least one hour, and preferably up to four.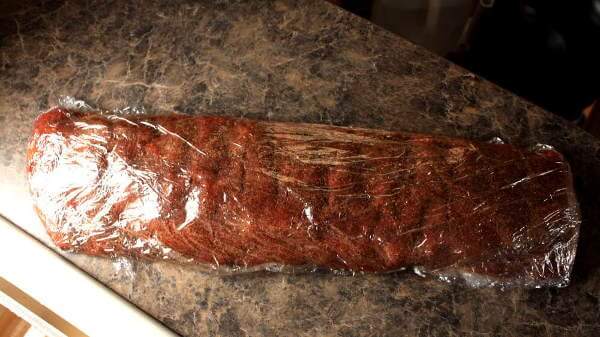 Smoking the Baby Back Ribs
A smoker temperature of 225 degrees Fahrenheit is perfect for this rib recipe, but up to 240 is fine. For my taste, you just can't beat a combination of oak and hickory for smoking babybacks, but any wood that you like with will be just fine.
This baby back ribs recipe smokes bone side down for three to four hours. Baste once with a peanut oil-balsamic vinegar mixture about an hour before they're done. Try the pinch test for doneness. Give the meat between two bones a squeeze with your thumb and forefinger. If it gives easily, it's time to chow down.
Enjoy this baby back ribs recipe with a side of smoky baked beans, some grilled veggies, and plenty of cold, sweet, ice tea. You'll be full, happy, and ready for a nap after this is all over...