Smoked Beef Cross Rib Roast Is Tender and Juicy

Author:  SmokerBill
Last Updated:  July 13, 2019

Often preferred over other chuck cuts, the beef cross rib roast is a good choice for the smoker. This boneless roast can be tough, but is tender if sliced thinly.  Since the cross rib is from the chuck primal, there's a good amount of connective tissue, which even though can cause toughness, adds a lot of great flavor.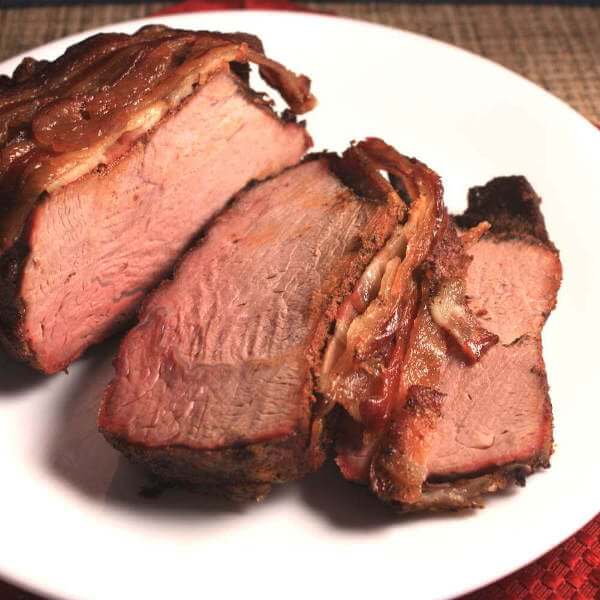 Smoke a Beef Cross Rib Roast to Medium-Rare

In this recipe, I seasoned the cross rib roast with a rub mix, then topped it with a layer of bacon. Since there's not a lot of exterior fat on this cut, the bacon grease bastes it as it smokes, adding some juiciness and preventing drying.
---
SMOKED CROSS RIB ROAST INGREDIENTS



---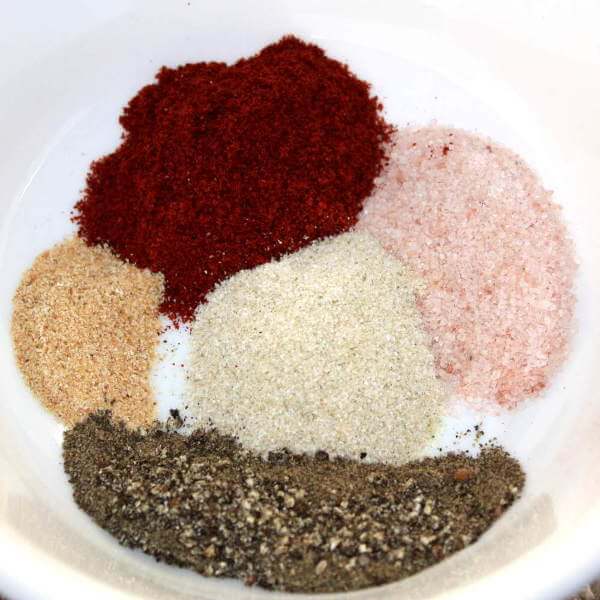 One beef cross rib roast, 3 to 4 pounds

2 teaspoons salt ( I used pink Himalayan sea salt, but use any good quality salt)

1 teaspoon coarse ground black pepper


2 teaspoons onion powder



2 teaspoons sweet paprika


1 teaspoon garlic powder

One 12 ounce package of bacon


* * * * *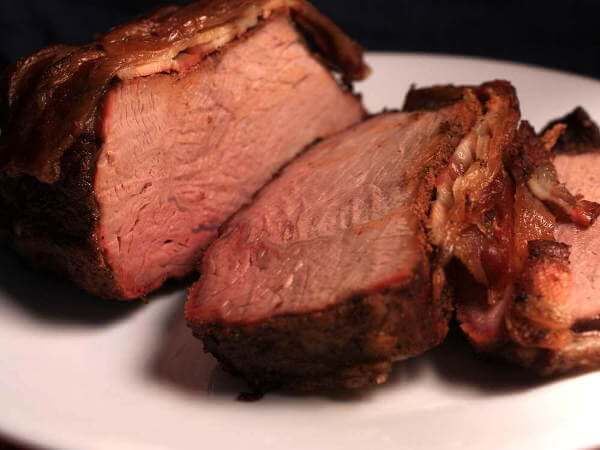 PREPARATION AND SMOKING

---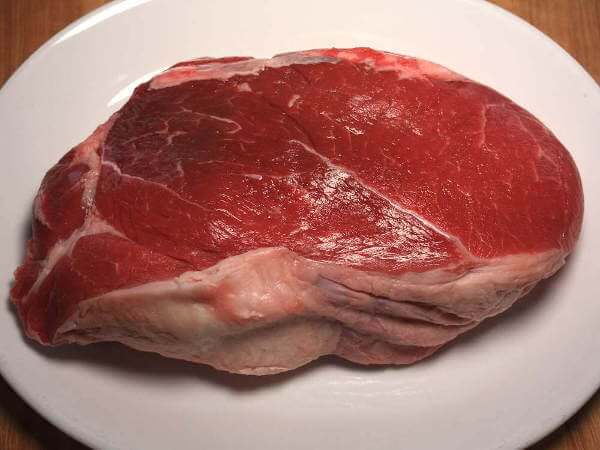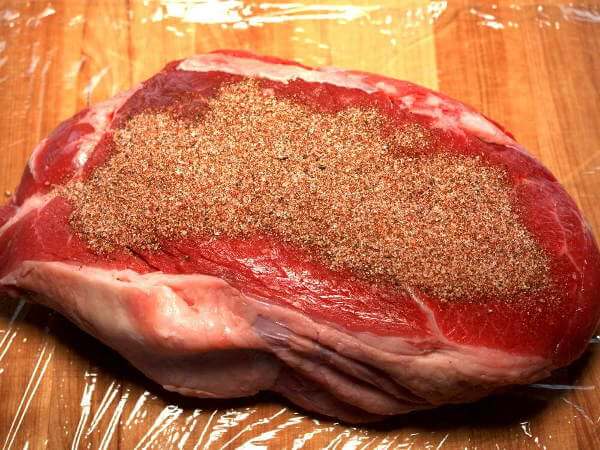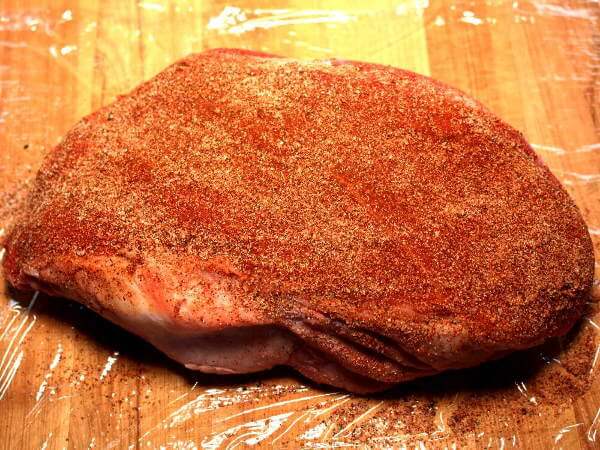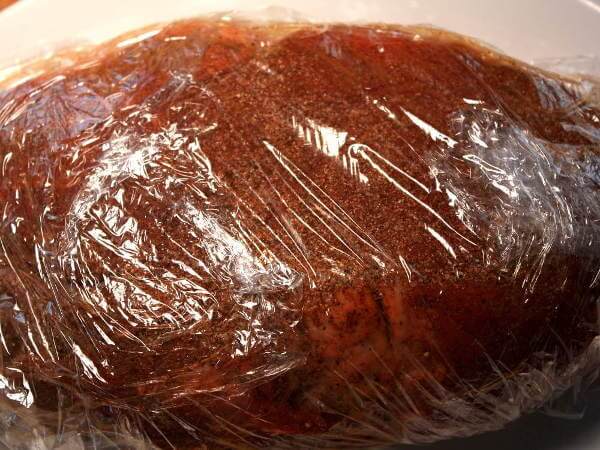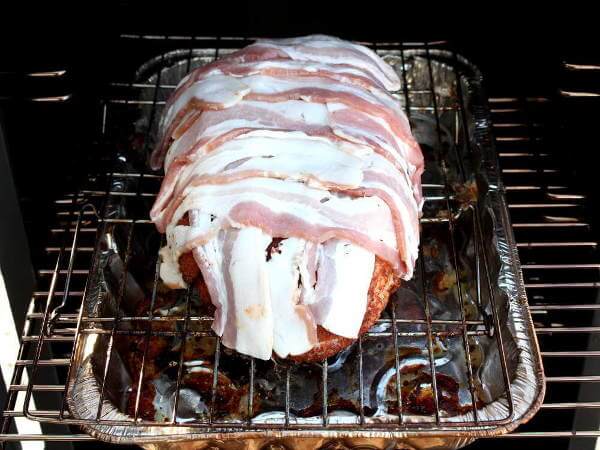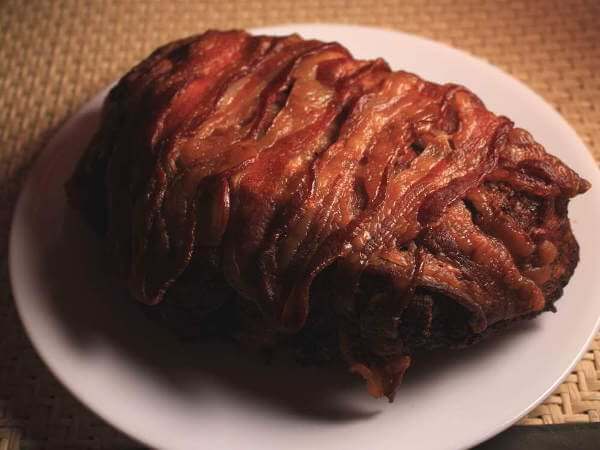 Combine the dry rub ingredients.


Evenly coat all sides of the roast with the rub. Wrap in Saran wrap and allow to rest on the counter top for one hour, or if longer (up to overnight), in the refrigerator. More time will allow the rub flavor to absorb deeper into the meat.


Remove the plastic wrap and place the seasoned roast on a cooking rack positioned over a pan that will fit in your smoker. I do this only to keep my smoker a little cleaner. You can put it directly on the smoker rack if you want. The beef will cook more evenly if you let it warm up a bit on the counter before it's smoked. Cover the top of the roast with a layer of bacon strips.


 Smoke at 250° to 275° Fahrenheit. A lower temperature isn't necessary with this cut since it's cooked to medium rare, about 135°. The higher smoker temperature will crisp the bacon up a little better, too. I used oak chips, but apple or pecan would also work well.


Cook the cross rib roast in the smoker for approximately 3 hours, or until its internal temperature reaches 130°.  Remove from the smoker, cover loosely with foil and let it rest at room temperature for 20 minutes.


Slice thinly to serve. Depending on the roast, it might be tender enough to cut into thicker slices. The one I cooked here was very tender and juicy, and the half-inch thick slices I served weren't chewy at all.


* * * * *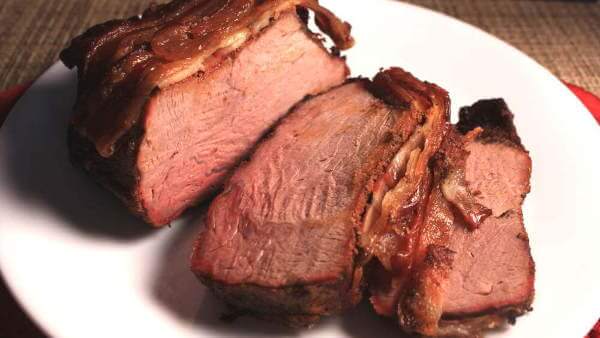 Char Broil Smoked Cross Rib Roast
My Char Broil gas smoker worked well again. Holding the smoker temp at 275°F, my beef cross rib roast was finished after a little less than three hours cooking time. I used two additions of pre-soaked oak wood chips, one right at the beginning, and another immediately after the first quit putting out smoke.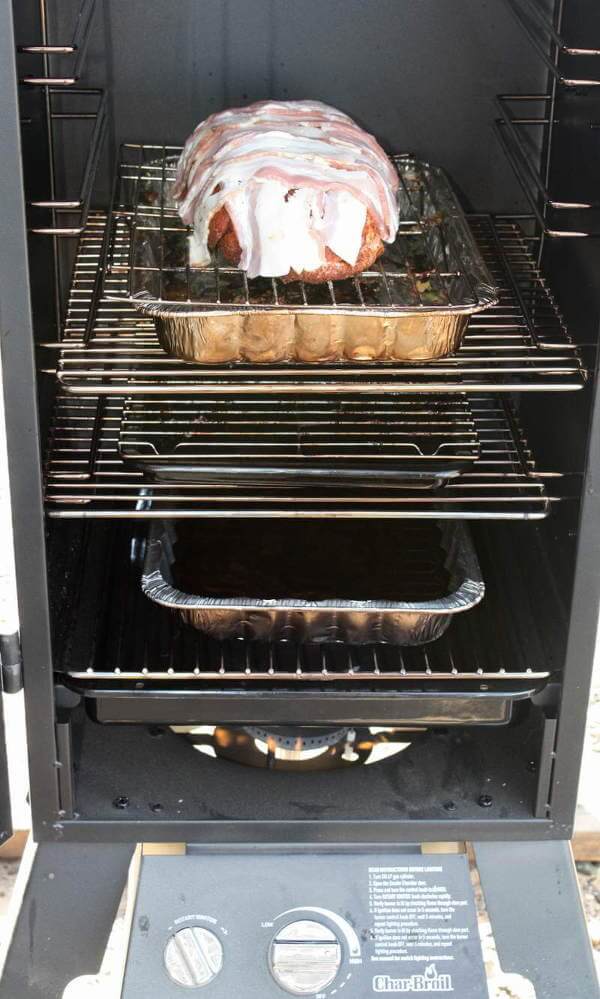 I was really surprised at how tender this one was, especially considering how lean it was. Give one a try yourself. Depending on your location, it might be called an arm pot roast, a boneless chuck pot roast, a chuck shoulder roast or a shoulder clod roast.
---
Bacon Topped Beef Cross Rib Roast

Category: Entrée
Cuisine: American
Method: Smoking (Cooking)
Suitable For: Low Carb Diet
Time: 5 Hours
Yield: 8 Servings
Source: https://www.smoker-cooking.com

Recipe By: SmokerBill

Cooked to medium-rare, this smoked bacon wrapped cross rib roast is delicious. You will certainly enjoy it's flavor!

---
Ingredients and Instructions
One beef cross rib roast, 3 to 4 pounds

One 12 ounce package of bacon

2 teaspoons kosher salt

2 teaspoons onion powder

2 teaspoons sweet paprika

1 teaspoon coarse ground black pepper

1 teaspoon garlic powder

10 Toothpicks
Preheat smoker to 275°F, using oak or apple wood chips for smoke.
Season cross rib roast with the dry ingredients.
Wrap the roast with bacon, securing with toothpicks.
Place roast in the smoker.
Cook for 3 hours, or until internal temperature reaches 130°F.
Remove roast from smoker and allow to rest for 20 minutes.
Slice thinly to serve.
Feel Free To Share This Recipe File With Friends and Family!