The Brinkmann Gourmet Electric Smoker, A Basic Vertical Water Smoker

I've had a Brinkmann Gourmet electric smoker for a few years now, and have used it with ribs, brisket, whole turkeys, turkey breasts, fish, and an assortment of different wild game.
It's not a bad smoker, and it does a decent job smoking some types of food, but it's not what I'd call a great smoker either.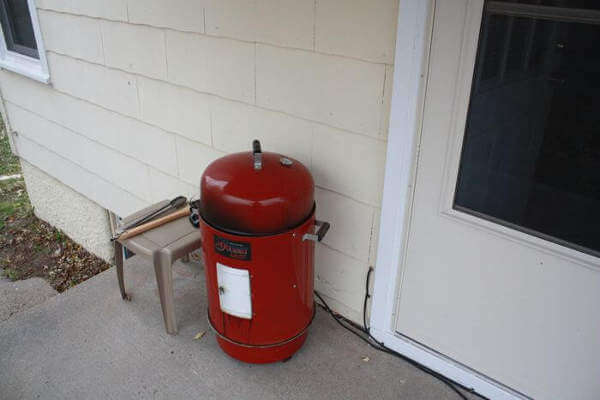 Brinkmann Smokers and Grills are No Longer Available
Brinkmann Gourmet Smoker
This vertical electric water smoker has some good things going for it along with one serious limitation.
The Good
The Bad
It's Underpowered

-- The electric element just doesn't have what it takes to smoke bigger meats and poultry. In cool or cold weather, the smoker temperature will barely make it up to 220 degrees, and when the lid is removed to baste or turn the meat, it takes a long time to come back up to temperature. In warm or hot weather it does better, but it's still severely underpowered for serious smoking.



No Temperature Control -

- Not really an issue, because most of the time it's necessary for it to go full blast just to get up to a low end smoking temperature. But if a person wanted to smoke some fish at 180 degrees, or cheese at 90 degrees, it can't be turned down.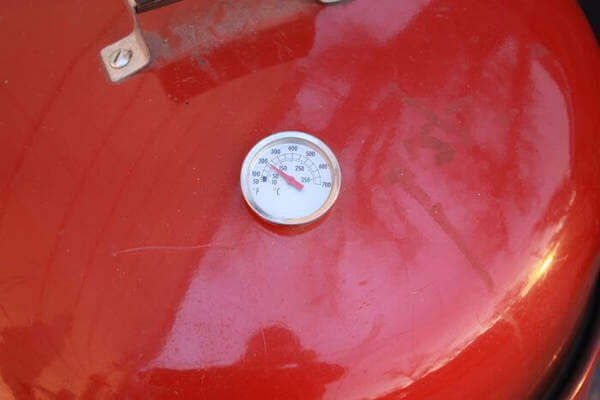 I ADDED A TEMP GAUGE TO MY BRINKMANN GOURMET
No Temperature Gauge -- There's no built in temperature gauge mounted in the lid, so no way of knowing how hot the smoker is getting inside. It's easy to mount one yourself, and that's what I did. How to Install a Smoker Thermometer


Instructions Claim It Smokes 50# of Food -- It looks like it would hold 50 pounds of pork roasts or other big meats, but with the meager output of the electric element, it would take a long, long time to cook.

It might be adequate to add smoke flavor to 50 pounds of meat, and then finish it off in the oven. But to actually cook that much at one time would be stretching it.
So, would I recommend that you buy a Brinkmann Gourmet Electric Smoker? If you usually smoke things like fish, chicken breasts, sausages and other small meats, it would be fine. It will even smoke the occasional brisket or turkey, as long as you have plenty of time, and it's not too cool outside.
But if you like to smoke ribs, briskets and pork shoulders, and plan to use it every weekend, I don't recommend it. For occasional big meat smoking it would be fine, as long as you could put up with the many hours it would take finishing the meat.
If you're even halfway serious about smoking, don't get it. The lack of power will have you frustrated, and maybe even mad at yourself for not getting a better smoker.
---
You Are Here: &nbsp

Home

> &nbsp