Electric Smoker Choices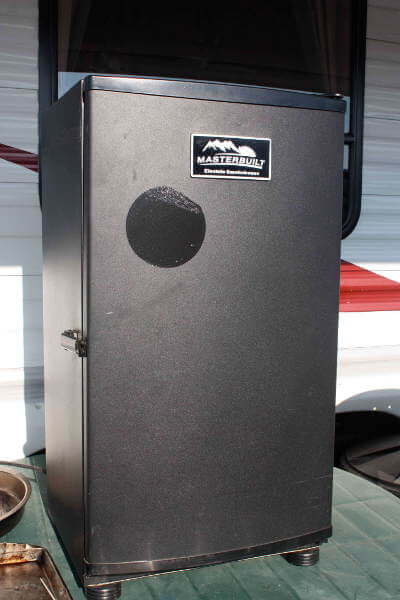 Operating an electric smoker is almost as easy as that cooker in the old commercial - "Just Set It and Forget It!" There's actually a little more to it than that. You still have to add the smoker wood, and fill the water pan if it's an electric water smoker. Convenience is the main advantage of smoking with electrical power. There are several styles available, and each has its own unique features.


Electric Water Smokers
Vertical electric water smokers do a great job. The water pan helps control the temperature and keeps the smoking meat moist. Some models have an adjustable temperature control, while others don't.
I have a Brinkmann Gourmet electric smoker, which cost $60...very reasonable, and the source of its nickname, the ECB…El Cheapo Brinkmann. Just because it's cheap doesn't mean it will not smoke well.
The lack of an adjustable heat control on my Brinkmann hasn't been a problem, since keeping the water pan filled helps regulate the temperature. On hot days, adding cold water or ice to the water pan will keep the temperature down below 225 degrees. My main concern about it having no temperature control is the amount of energy it uses. Smoking a 12 hour brisket can use a lot of electricity with a 1500 watt element constantly pulling a load.




Luhr Jensen Smokers
Luhr Jensen makes box-type smokers. Their Big Chief (fifty pound capacity) and Little Chief (25 pound capacity)smokers automatically maintain a temperature of about 165 degrees when full, and the outdoor temperature is 70 or above.
Fish, sausage and jerky will smoke to completion, but larger cuts like ribs, roasts and turkey can be put in the smokers for smoke flavor, and then they must be finished in an oven (or your favorite way).




Cookshack Smokers
Cookshack's line of home smokers have adjustable temperature, from 100 to 250 degrees Fahrenheit. The sealed design allows for efficient smoking of foods, using little electricity and requiring very small amounts of wood for the smoke flavor. When the food is done, the temperature can be adjusted down to keep the food warm, which is a great feature of these smokers. Cookshack is also one of several companies that supplies commercial electric smokers.



Bradley Smokers
Bradley smokers are designed for cool or hot smoking. A smoke generator produces the smoke, plus a small amount of heat. Bradley wood bisquettes must be used in this smoke generator…you have no other choice. A separate heating element inside the smoker will let you smoke at up to 320 degrees Fahrenheit.
The Bradley website states that it costs about one dollar per hour to smoke…about the same amount as it would cost in a smoker using bagged wood chips. This unit can also be used without smoke, as a roaster oven.
Great Smoker Recipes
Try one of these electric smoker recipes next time your plug in your smoker.