Spicy Grilled Shrimp Diablo Has Memorable Flavor

It hurts so good! This recipe for grilled shrimp diablo makes a spicy dish that's heavy on the heat. The recipe can be adjusted to be more mild, if that's your style...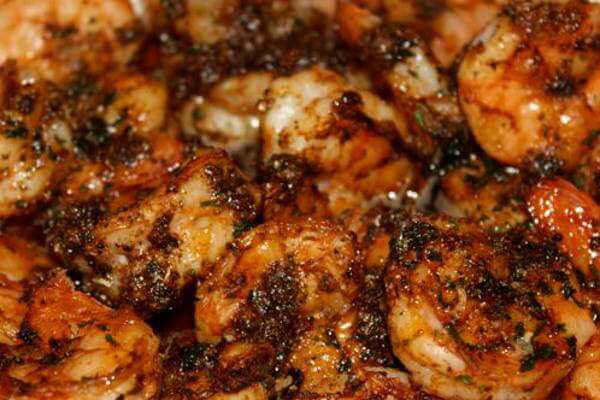 These are delicious eaten as-is, or can be made into a sandwich. Put a few onto a hoagy bun and top with shredded lettuce, a few tomato slices, chopped onions, then drizzle with vinegar and oil.
Fiery Grilled Shrimp Diablo Recipe and Instructions

INGREDIENTS


2 pounds of jumbo peeled, deveined shrimp
1/4 cup lime juice
1 tablespoon chili powder
1-1/2 teaspoons cayenne pepper (or to taste)
1 teaspoon black pepper
1 teaspoon sugar
2 teaspoons salt
2 tablespoons vegetable oil

Place the shrimp in a gallon freezer bag. Whisk the remaining ingredients together, then pour into the bag with the shrimp, and marinate for 30 minutes.

Grill over medium heat for two to three minutes per side, until they are just done...no more if you can help it.  Overcooked shrimp become tough and rubbery in texture. And aren't much fun to eat.
For more flavor add a few wood chips to the grill for smoke. Use a light-flavored type of wood like apple.

Serve as appetizers, in sandwiches, or wrapped with soft flour tortillas and dipped in sour cream. And be sure to provide plenty of cold, refreshing liquids!