Homemade Jim Beam BBQ Sauce Recipe

Once upon a time, there was a lover of Jim Beam and barbecue. His loves merged, and this Jim Beam bbq sauce recipe was born. The mellow smoothness of Beam bourbon whiskey greatly enhanced his best sauce recipe, and, as they say, the rest is history.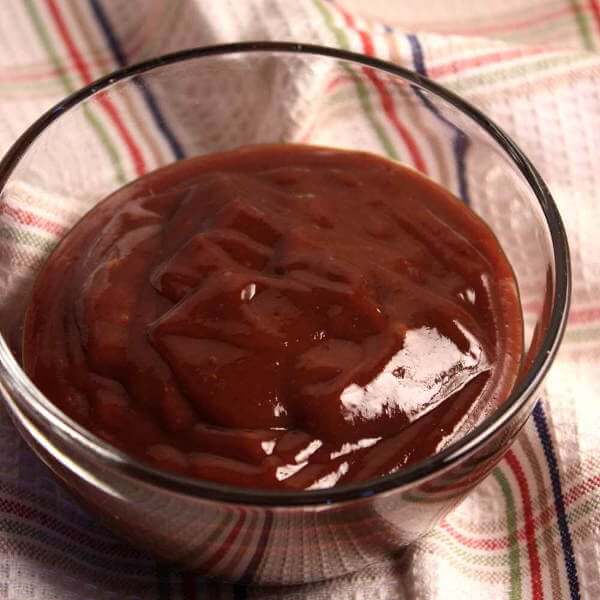 I was lucky enough to have the opportunity to meet this gentleman shortly before he passed on to that great BBQ in the sky. He told me his secret recipe, and now I will share it with you.
Jim Beam BBQ Sauce Recipe
INGREDIENTS
Six cups of canned, crushed tomatoes
One-half cup Jim Beam Bourbon Whiskey
One-half cup tomato paste
One-third cup white vinegar
One-third cup brown sugar
One-quarter cup molasses
One medium white onion, minced
One large clove garlic, minced
Two tablespoons lemon juice
Two tablespoons Worcestershire sauce
One tablespoon mild chili powder
One tablespoon paprika
Two teaspoons of Red Tabasco sauce
Two teaspoons ground white pepper
One and one-half teaspoons celery salt
One teaspoon dry mustard powder
One-half teaspoon ground black pepper
One-quarter teaspoon cayenne pepper
Add all of the ingredients to a large saucepan or stockpot, and bring to a boil over medium high heat. Lower the heat to medium-low and gently boil the sauce, uncovered, until it thickens, stirring every few minutes to prevent burning.
After about thirty minutes or so, the sauce will have thickened and will start splattering out of the pan and onto the stove top. At this point, if you prefer barbecue sauce with a thinner consistency, pull it off the heat.
Otherwise, drop the heat to low and stir constantly for a couple minutes more for a really thick sauce. Let your Jim Beam BBQ sauce cool and refrigerate it overnight. This sauce tastes best one or two days after it's made.