Juicy Marinated Rib Eye Steaks
The aroma of marinated rib eye steaks grilling in the backyard just might cause your neighbors to jump the fence to see what's cooking. Better grill a few extra, just in case.
The steak marinade is easy to put together and includes just a few ingredients. The most difficult part of this recipe is having to wait as the rib eyes soak up all that good flavor from the marinade.
Recipe For The Steak Marinade
This recipe makes enough for four rib eye steaks, thickness of which is your choice. I like 'em about an inch and a half thick.

1 cup extra virgin olive oil
1/4 cup Worcestershire sauce
1/4 cup A-1 Sauce
1 teaspoon Johnny's Seasoning Salt
4 to 6 cloves garlic, chopped

(reserve 1/4 cup of this marinade to brush on the rib eyes as they cook)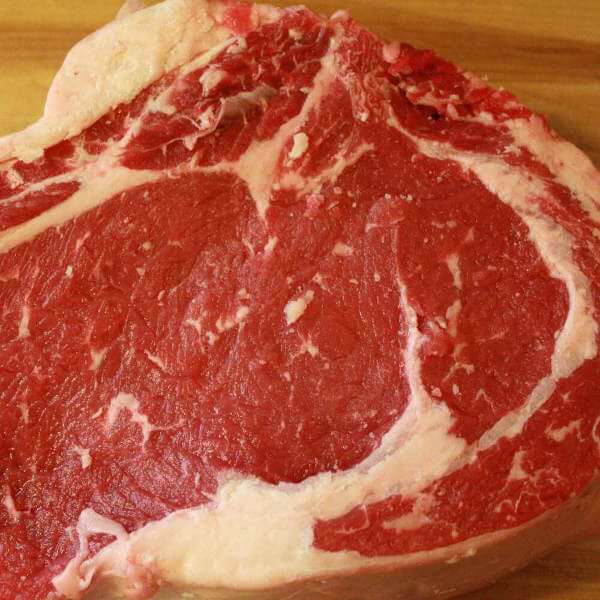 Marinate the rib eyes in this mixture at least 4 hours, and preferably overnight in the fridge. A couple hours before grilling, remove the steaks from the refrigerator and let them warm up to room temperature.
Grilling Marinated Ribeye Steaks
Preheat the grill on high for ten minutes then put the steaks directly over the heat.  Don't move them for four minutes, then rotate them 1/4 turn.
Grill for another three minutes and flip 'em over. Brush on some marinade and cook them until the internal temperature reaches 125-130 degrees Fahrenheit for rare, 135-140 degrees for medium-rare, or 145-150 for medium.
Serve your rib eye steaks immediately. And watch out for the neighbors...