Moppin' Sauce Recipes For Briskets, Ribs and Pork

You gotta love moppin sauce… just saying it makes you smile. When mopped onto the smoking meat, this thin liquid adds flavor and prevents dryness. These sauces can be as simple as vinegar and water, or a complex mixture of spices, herbs, juice, beer…you name it, and it's probably been used in a mopping sauce.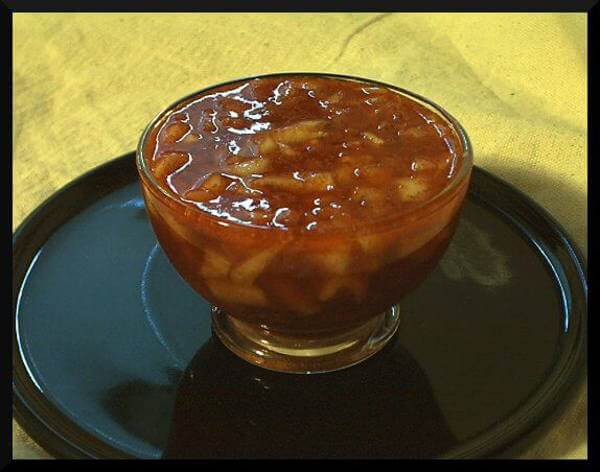 Vinegar Is an Important Mop Sauce Ingredient

Vinegar plays an important role in mop sauces. The acidity of the vinegar helps the sauce and its flavorings to be absorbed deeply into the meat. The tart flavor goes well with the taste of smoked meats, and that's especially true for pork.
The moppin' sauce recipes on this page each contain some type of vinegar. Start mopping the smoking meat every half hour or so after the meat is about half cooked. (time-wise)
Use Moppin' Sauce To Build a Tasty Bark On Your Smoked Meats

Spicy Texas Mop Sauce Recipe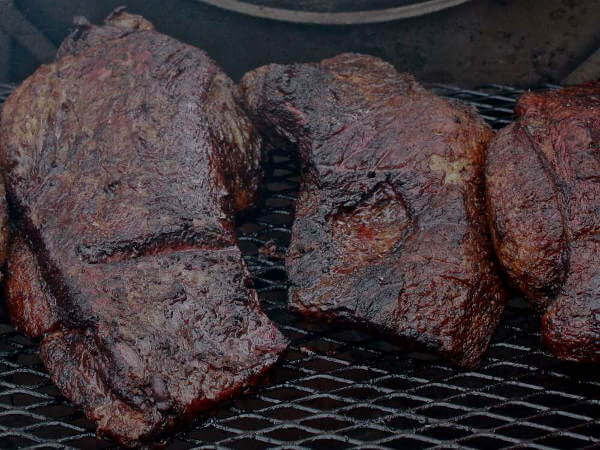 Using this sauce is a great way to keep your brisket nice and juicy.
To one bottle of beer, add one half cup of cider vinegar, one quarter cup vegetable oil, one tablespoon of Franks Louisiana Hot Sauce, one teaspoon each of cumin, coarse ground black pepper, crushed oregano, and chili powder.
Add one quarter teaspoon of ground cayenne pepper, or to taste. For the best flavor, mix twenty four hours before using.
Traditional Pork Butt Mop Adds Flavor to Pulled Pork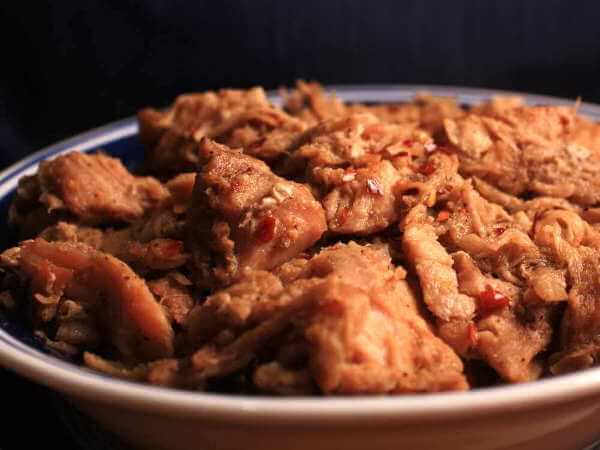 If you smoke shoulders and butts for tender pulled pork, try this tart and spicy mopping sauce. Combine one pint water with one pint of cider vinegar.
To that, add one quarter cup of vegetable oil, one tablespoon of brown sugar, one teaspoon of crushed red pepper flakes, one teaspoon of prepared yellow mustard, one half teaspoon of black pepper, and one quarter teaspoon of cayenne pepper.
Mix well,and if possible, refrigerate for a few days before mopping it on the pork. Add some of the leftover sauce to the pork after it's been pulled.
Red Wine Vinegar Basting Sauce

The addition of red wine vinegar adds a nice flavor to smoking beef brisket or short ribs. To make this one, mix one cup of water with one cup of red wine vinegar.
Add one half cup each of dry red wine and light vegetable oil. Then add one half cup of chopped onions, and one tablespoon of chopped garlic. Make this several hours ahead of time for the best flavor.
Pork Rib Moppin' Sauce Recipe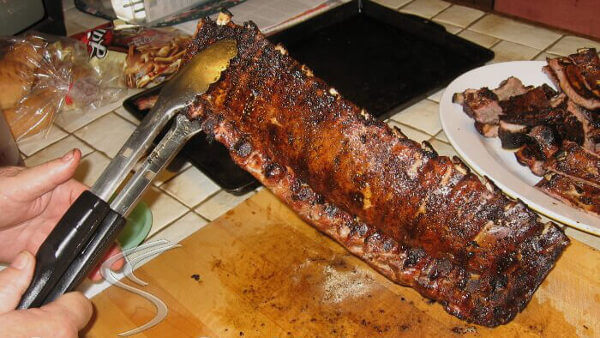 Add some of your favorite barbecue sauce to this simple mop sauce. Using this sauce is a great way to give your smoked ribs a barbecue flavor. Combine one pint of water with one quarter cup of your favorite sauce.
Mix well, then add one quarter cup cider vinegar and a pinch (or more!) of cayenne pepper. Mop this sauce on during the last one to two hours of smoking.
Make sure the smoker temperature isn't too high. You don't want the sugars in the sauce to burn.