Savory Smoked Chicken Thighs Are Seasoned With Aromatic Herbs

If you like smoked chicken thighs, (and who doesn't), I know you'll love this recipe. Seasoned with a tasty mix of herbs, these smoked thighs are very, very good.
They begin their journey being bathed in a salty chicken brine, which improves the flavor, texture and juiciness to a great degree. Brined chicken is always better!

Smoky Herbed Chicken Thighs
A great recipe for great smoked chicken...
8 chicken thighs
2 tsp salt
1 tsp granulated sugar
1 tsp dried oregano
1 tsp dried basil
1 tsp dried thyme
1 tsp onion powder
1/2 tsp black pepper
1/4 tsp garlic powder


For the best flavor, brine the chicken thighs first. Because they are relatively small pieces of chicken, 1 to 2 hours of soaking in the salty brine will do the trick.

Mix spices and herbs well. Season all surfaces of the thighs, including the skin, using all of the herb mixture. Allow the thighs to rest for at least one hour before gas grill smoking.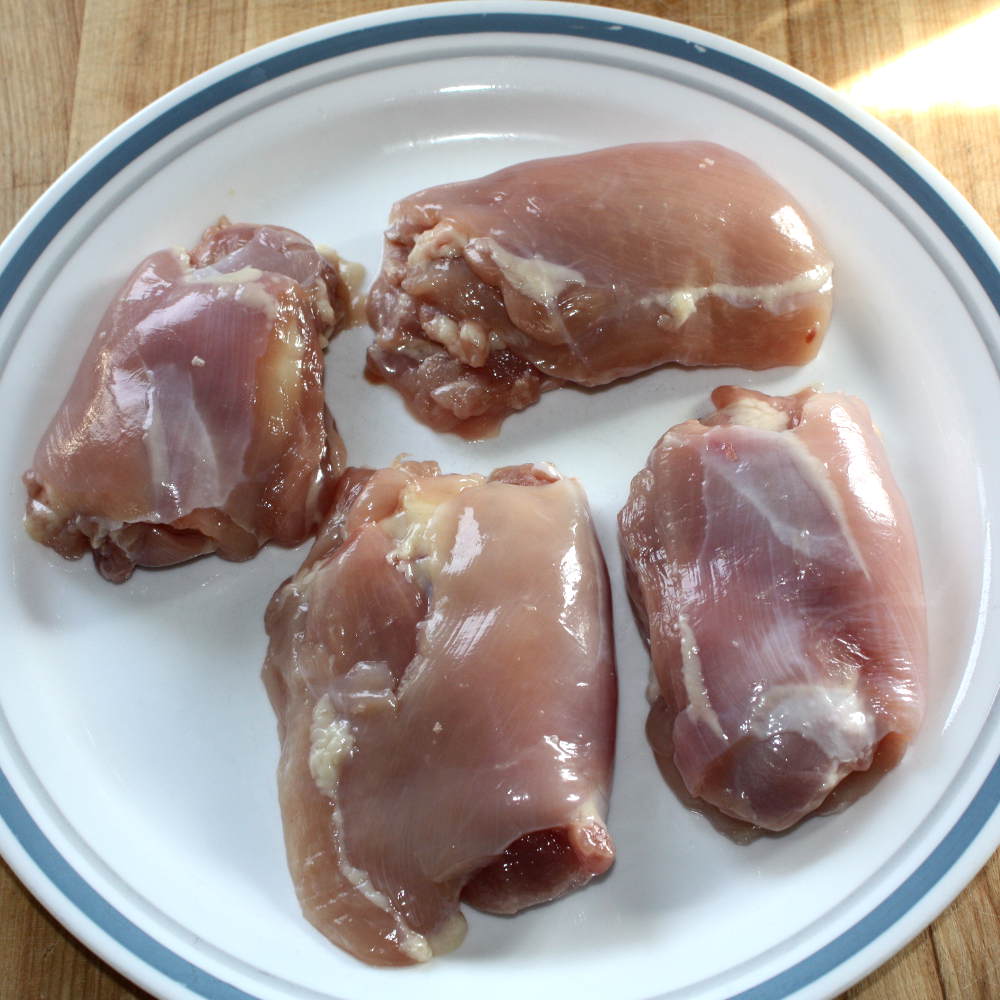 Chicken Thighs Can Be Boned Out If Desired
Preheat your grill to around 250 degrees Fahrenheit. Once it's up to temperature, add smoker wood, using either a foil packet of chips or some type of grill-friendly smoker wood chip box or pan.

When the wood starts smoking, place the thighs in your grill. After one hour, turn and rearrange the thighs, and add the one more packet or pan of wood.
Check the temperature of the thighs after two hours…thighs are safely done at 165 degrees, but I prefer them when cooked to 175 or 180 degrees.
Continue grilling until the thighs are done. It will take from two to three hours, depending on the grill temperature, weather conditions, and size of the thighs.
If you want to be really decadent, brush a little melted butter on the smoky chicken thighs right before serving! I think you'll like it!