Smoked Jamaican Jerk Chicken Recipe

With flavors from the Caribbean, this smoked Jamaican jerk chicken has flavor to spare. The wet jerk rub contains a Scotch bonnet pepper for extra flavor and zing. Use a cut up fryer chicken for this recipe. When the chicken is cut into pieces, more surface area is exposed for maximum flavor from the jerk rub and the smoke.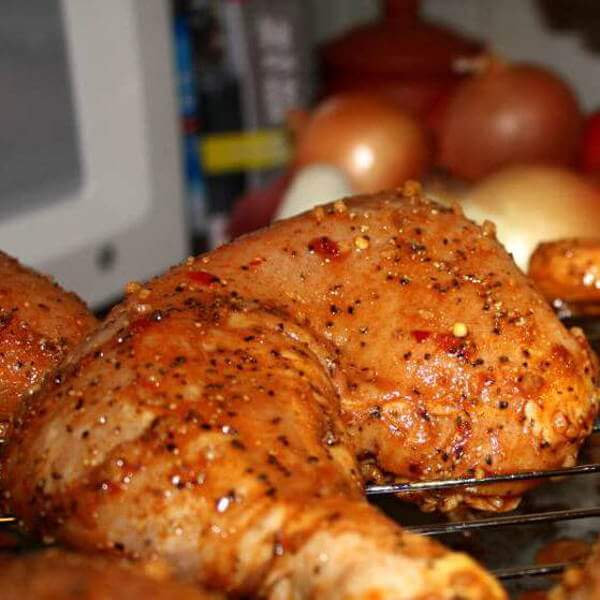 Jamaican Jerk Chicken Rub
INGREDIENTS:
One whole white onion, chopped
Six green onions, chopped
Two Jalapeño peppers, chopped
One Scotch bonnet or Habañero pepper, seeded and chopped
Two teaspoons salt
Two teaspoons chopped garlic
One and one-half teaspoons allspice
One teaspoon dried thyme
One teaspoon dried oregano
One teaspoon ground cumin
One teaspoon black pepper
One-half teaspoon nutmeg
One-half teaspoon cinnamon
One-quarter teaspoon ground cloves
Add all ingredients to a blender and process until smooth. If the mixture is too thick, add just enough water to loosen it up. Rub the jerk seasoning all over the chicken, letting it marinate at least 4 hours, and better yet, overnight, before smoking it until tender.