Smoked Meatloaf Poblano Offers Interesting Flavor

There are times when meatloaf really hits the spot. This smoked meatloaf poblano is a tasty variation, with the poblano peppers adding just the right amount of spicy flavor.
After the loaf is smoked, it's topped with a poblano infused sauce, then finished off with strips of blanched peppers. To speed up cooking time and to minimize cleanup, I both mixed and baked it in a disposable aluminum baking pan.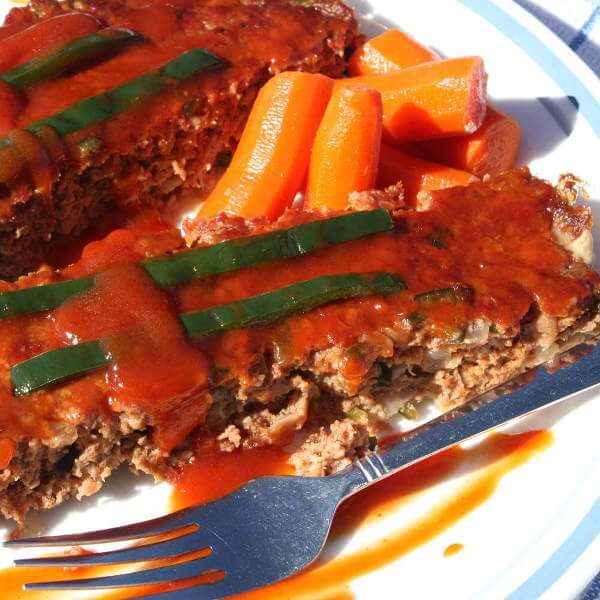 Which Ground Meat is Best?

For this recipe I used 80-85% lean ground beef. If you like, you can use a leaner grade of hamburger, or even a mix of ground beef and ground pork. Substituting a portion of the meat with bulk pork sausage would also be a good option.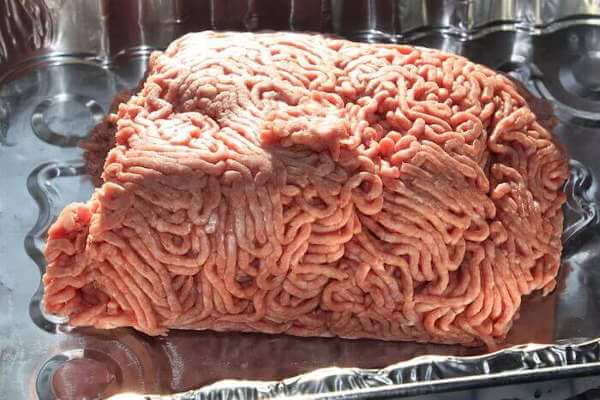 I would steer away from a fattier hamburger than the recommended 80-20 ground beef. A higher percentage of fat in the beef would cause the meatloaf to shrink more during cooking as the extra fat melted out.

Meatloaf Poblano Ingredients, Preparation and Smoking Instructions

SMOKED MEATLOAF POBLANO INGREDIENTS

---
2 pounds ground beef, 80-85% lean

8 ounces tomato sauce


1/4 cup tomato ketchup

3/4 cup quick oats

2 whole large eggs

3/4 cup diced poblano peppers

3/4 cup diced sweet yellow onion

1.5 teaspoons salt

1 teaspoon chili powder

1/2 teaspoon black pepper

1/2 teaspoon garlic powder


* * * * *
TOPPING INGREDIENTS

---
1/2 of a poblano pepper, sliced into 1/4" strips

1/3 cup tomato ketchup

2 tablespoons water


1 teaspoon olive oil




1/4 teaspoon salt




* * * * *
PREPARATION AND SMOKING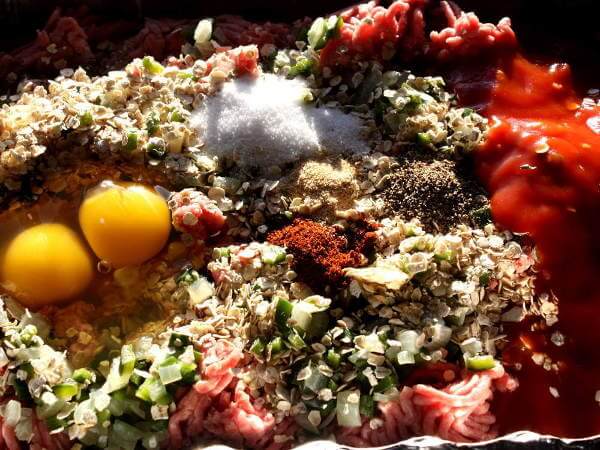 ---
Microwave the chopped peppers and onions in a covered microwave-safe dish until slightly softened, approximately 4 minutes on "HI". Optionally, saute for 5 to 7 minutes, until soft.


Mix the softened peppers and onions with the ground beef and the remaining meatloaf ingredients. I mixed it up right in the baking pan. After it's thoroughly combined, press the mixture evenly into the bottom of the pan.


Pre-heat your smoker to 275° Fahrenheit. I used pecan wood chips as a smoke source, but you can use your smoker wood of choice.


Place the meatloaf in your smoker, and cook for about 2 hours, or until the internal temperature of the loaf reaches 160 degrees. 


While the meat loaf is smoking, it's time to prepare the topping. Simmer the poblano slices in a pan with the water, olive oil and salt for 5 minutes, or until slightly softened. Remove the slices from the pan, then add the ketchup, mixing it with the pepper-flavor-infused water and oil. Simmer the sauce for a few minutes and remove from heat.


When done, remove the meatloaf, draining off any accumulated fat from the pan. Allow to cool for a few minutes, spread on the sauce, then top with the pepper strips. Serve and enjoy!

* * * * *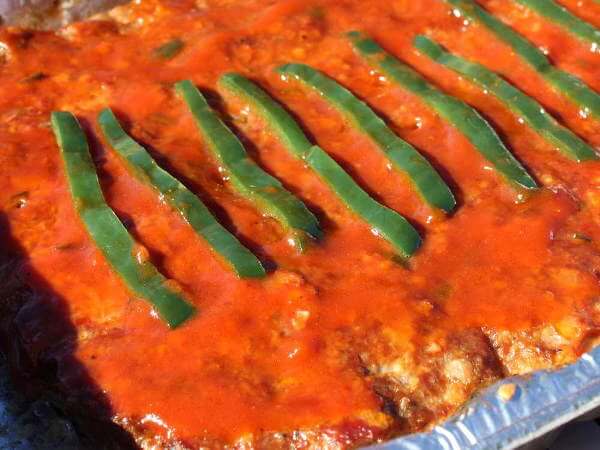 Smoked Meatloaf Poblano In a Char-Broil Gas Smoker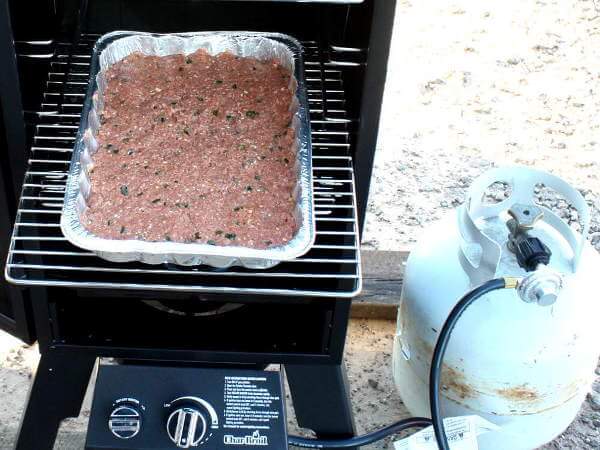 I discovered that the poblano peppers don't seem to have the slight bitterness that cooked green peppers have, and the poblano pepper heat is barely discernible.
This one was cooked in my Char-Broil propane smoker, which has been working well here in the South-Arizona desert. But the daytime outdoor temperatures have averaged in the 80's here so far this winter.
I'm looking forward to finding out how well smoked meatloaf poblano will cook when the ambient temperature is in the 50's.
Enjoy the following pictures of my meatloaf cooking adventure below.
Smoked Meatloaf Poblano Recipe Images