Smoking Chicken Leg Quarters In a Water Smoker

A Reader Asked:
How should I cook a batch of chicken leg quarters in my water-smoker? I'm looking for a recipe with a good bbq flavor, and any tips you have on setting up the smoker for making smoked leg quarters.Thanks!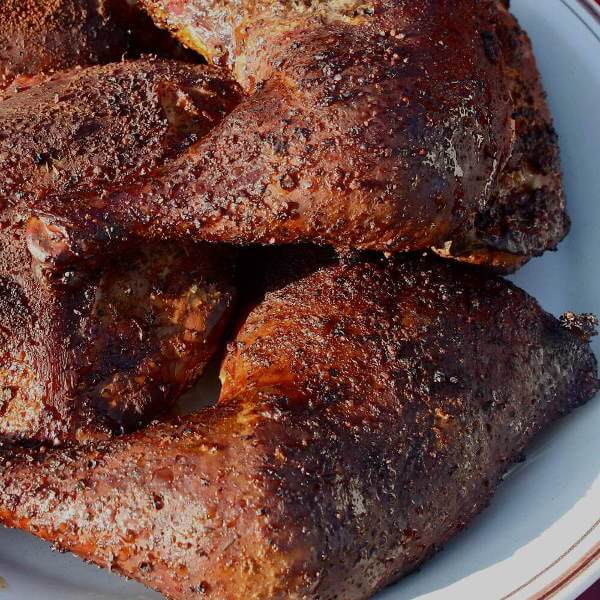 Tips for Smoking Chicken Leg Quarters
First, season the leg quarters with a good dry rub, or even just simple salt and pepper. Fill the water pan of the smoker about half full of hot water, then get it preheated and smoking with your favorite smoke wood.
Apple is always good with chicken. If your smoker will get up to 250 degrees to 275 degrees, all the better. The chicken skin will be more tasty, and it will take less time to smoke.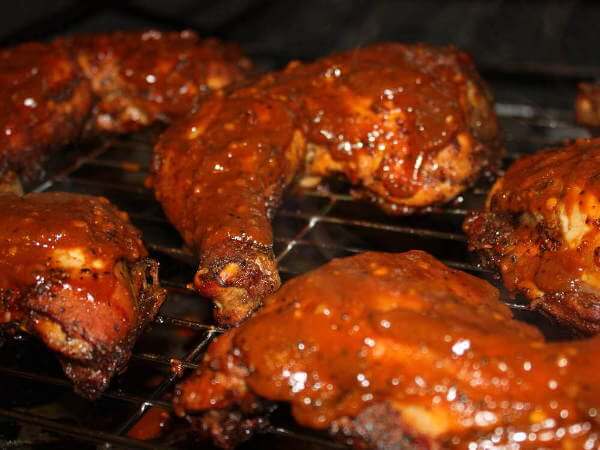 Cook for from 1-1/2 hours to 3 hours, depending on your smoker temp. A leg quarter should easily separate into separate thigh and leg pieces easily when done. Before taking them out, turn the smoker off and coat both sides of the chicken with your favorite barbecue sauce.
Let the residual heat of the smoker dry the sauce onto the chicken for 10 to 20 minutes, watching closely so the sauce doesn't burn.
This method will provide you with some nice, smoky bbq chicken leg quarters.
You Are Here: &nbsp

Home

> &nbsp