Temperature of My Smoking Chicken Breasts Stops Rising

by Josh
(Waldorf, Maryland)
I recently smoked some chicken breast halves following a recipe I found on Smoker-Cooking.com. Everything was going great until my meat thermometer (Weber Wireless Digital) stopped at 148 degrees. I thought this to be strange so I used another digital thermometer and found it read the same temperature.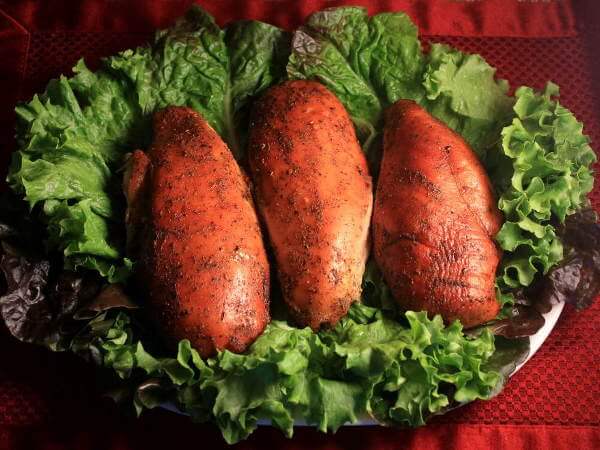 The chicken had been cooking for approximately 2 hours at this time. So I took a piece out of the smoker and cut it open only to find that the chicken was cooked all the way through.
I know that you are supposed to shoot for 165-170 range but if my thermometers are right, 148 was just fine. I mean, they were definitely cooked all the way through.
I'm not sure if I have purchased two bad thermometers or if the target temperature of 170 is too high for my taste. I feel like if I would have waited to take the chicken out at 160, it would have been very dry. Any help on this would be much appreciated....thanks.
Comments For Temperature of Smoked Chicken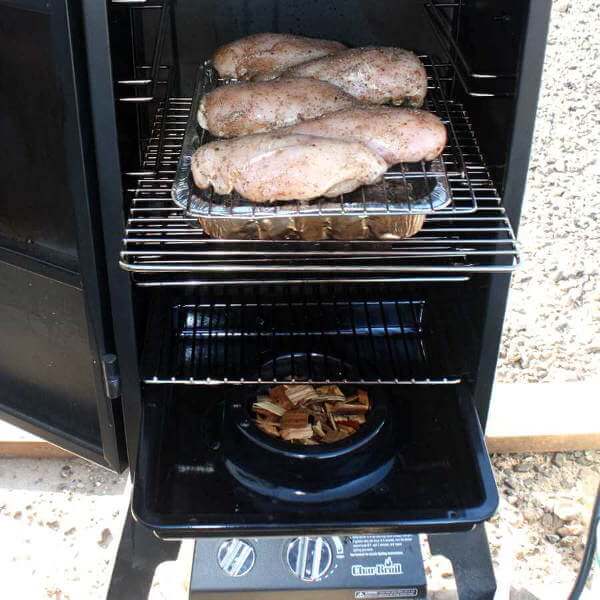 bacteria
by: Anonymous
Just remember the temperature minimum for meats is a safety issue to keep you from poisoning yourself, not for best taste.
smoking chicken
by: Anonymous
I used to have a electric smoker temp got up to 125°. I just got a new LP gas smoker and the thermometer reading goes up to 425°. I've only used it twice, trying to balance out my gas settings and I'm not sure if the reading of the grill thermometer is correct. 
I have always taken out chicken at 160° and let sit for 20-25 minutes. I've never had a dried out bird, but I usually cook no bigger than an 8 to 8 and 1/2 pound bird on my smoker. I always try to cook in the 225 to 250 degree range.  Cooking slow wins the race in this back yard.
Same here
by: Anonymous
The same thing happens to me all of the time. I don't understand it either but the chicken comes out perfect every time even though it never reaches the "right" temp. Low Temp Smoked Chicken
Low Temp Smoked Chicken
by: Bill
You might have a problem with the temperature of your smoker. If it's too low, the chicken won't come up to temp. I've never encountered a problem with chicken not coming up to its safe done temperature.
You Are Here: &nbsp

Home

> &nbsp