The Weber Smoker, aka The Weber Smoky Mountain Cooker

When somebody says the words Weber smoker the first thought that comes to mind is "You mean the Weber Smokey Mountain Cooker, right?"

This smoker has a serious following. They are high quality and do a great job of smoking anything from delicate vegetables to eighteen hour pork butts. They are well made and are designed to last a lifetime with proper care.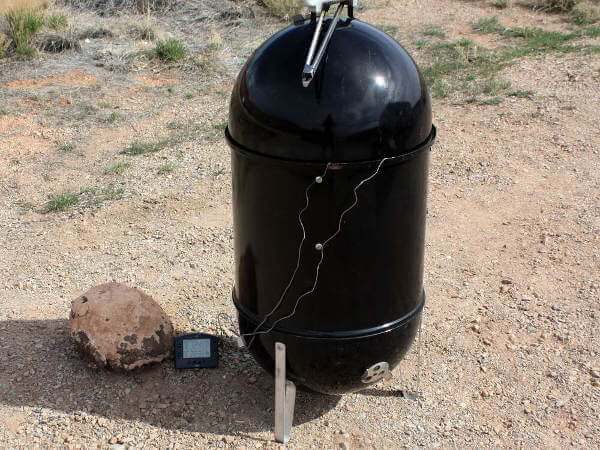 Also known as the WSM and the Weber Bullet, this specialty grill made by the Weber-Stephen Products Company is designed for low and slow cooking. It is used by many teams in local and national barbecue competitions...and produces prize winning smoked meat often.

How The Weber Smoker Is Put Together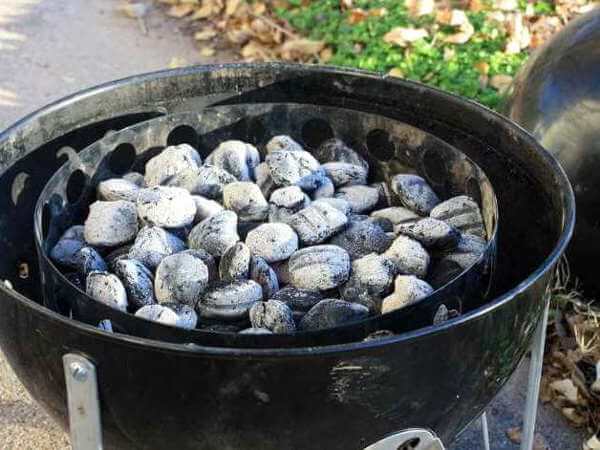 The WSM is made up of three sections...the charcoal bowl, the smoke chamber section, and the familiar Weber domed lid.
Three legs are attached to the charcoal bowl. Three is also the number of adjustable vents on the bowl that provide ventilation for the burning charcoal. Inside, there is a heavy duty grate and a charcoal ring that support the briquettes, allowing ventilation to the sides, top and bottom.
The cooking section has a tightly sealing hinged door for access to the water pan and the charcoal bowl while cooking. There are two grate inside the cooking section. The lower grate rests on the water bowl, which provides moist heat when filled with liquid. The water bowl also helps in temperature regulation.
The domed lid has one vent for ventilation that allows airflow through the smoker. The lid is made in a high dome shape so large foods, like whole turkeys, can be smoked with ease.

Weber Smokey Mountain Cookers are not inexpensive. They list at $299, but can be found for less if you do some shopping. This smoker will provide years of trouble free meat smoking service.
You Are Here: &nbsp

Home

> &nbsp