Alabama White Barbeque Sauce Is Definitely Different!

Alabama white barbeque sauce begins with a thin clear base, made of vinegar, salt, sugar, and black pepper. Traditionally, raw eggs were beaten into this base, creating a mayonnaise-like sauce that was thin in consistency, tangy with vinegar, and spicy with black pepper.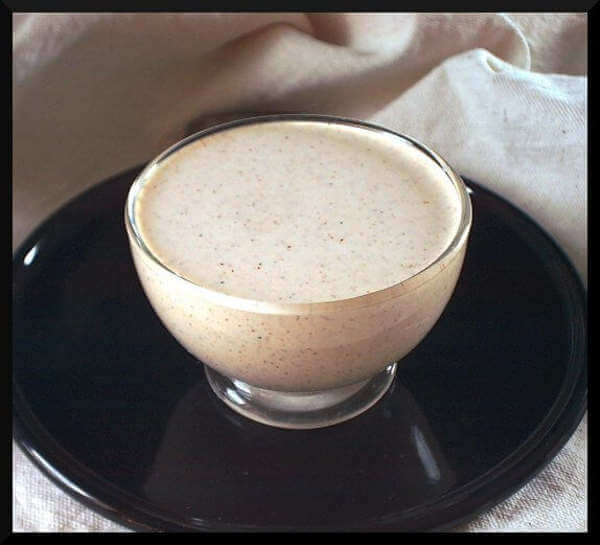 Most recipes now substitute mayonnaise for the raw eggs, for convenience and for safety's sake, since raw eggs can harbor salmonella bacteria.
This barbecue sauce makes a great table sauce and a great basting sauce. Like with most sweet sauces, baste this one on the meat during the last leg of its smoking journey so it doesn't burn.
Here is a recipe that I enjoy using on poultry and pork. It's traditional with a twist, since I add a special ingredient that gives it the kick I prefer.
White Barbeque Sauce Recipe and Instructions

To make this unique sauce, combine
1 cup mayonnaise
1/2 cup cider vinegar
1/4 cup water
2 tablespoons sugar
2 teaspoons black pepper
1/2 teaspoon cayenne pepper
1 teaspoon hot prepared horseradish (optional)
I find that the easiest way to mix this is to shake it up in a tightly sealed jar. Refrigerate overnight so the flavors have a chance to blend.
This is a thin sauce, great for brushing on pork shoulder or chicken during the last bit of smoking. It's also great for dipping. The acidity of the vinegar is tempered by the smoothness of the mayonnaise, with the two types of pepper adding heat and flavor.
And the horseradish? Well, it's not a traditional ingredient in white bbq sauce, but I get a kick out of the kick it adds.