Bacon Wrapped Dove Recipe Hot From The Smoker!

If you're a decent shot, this dove recipe will be useful to you. And if you're not? Well ... just substitute pieces of chicken thigh meat for the dove. No one will ever know the difference, right? Or will they? This recipe can be cooked in your meat smoker or you can grill it quickly over high heat on a charcoal or gas grill.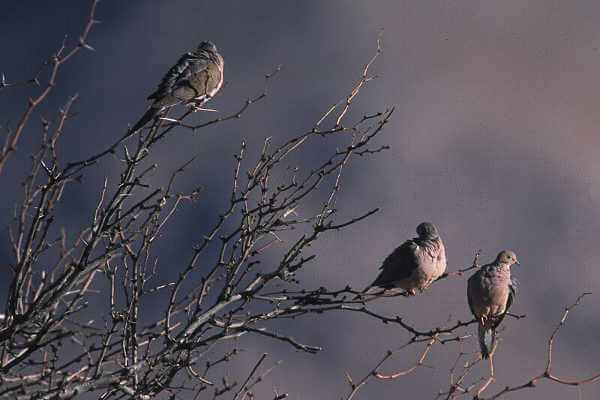 Photo courtesy of USDA ARS
This recipe is a simple way to turn your wild game into a great tasting snack.  You'll need to first remove the meat from the breast bone.  It can be peeled off easily by using your thumb.  There is a bit of connective tissue around the wishbone you'll have to cut with a knife.
This Dove Recipe Is An Awesome After-The-Hunt Appetizer

For this recipe, you'll need a few mushrooms, sliced about 1/4 inch thick, sliced bacon, black pepper and toothpicks or skewers. Season the dove meat lightly with pepper. Lay a mushroom slice on each breast half, then wrap with half of a slice of bacon.
Secure the tidbit with a toothpick, or put several of them onto a skewer. Smoke these for about an hour at 225 degrees Fahrenheit. Keep a close eye on these, since they are small and may get done a little sooner.
If you cook these little appetizers on the grill, use direct, medium heat. Turn them every few minutes to prevent burning. When the bacon starts to crisp up, they're done!

Bacon wrapped dove breasts make an excellent little snack to munch on. This recipe works well with venison back strap, too. I cut the venison into small pieces, seasoning with a little Worcestershire sauce before wrapping in bacon.
For a little more excitement, sneak a few jalapeño or habañero slices under the bacon and see if anyone notices.