Secrets of Making Delicious Smoked Baked Potatoes

by Pat Ottman
(St Paul,MN)
How do you make smoked baked potatoes? Someone told us they are excellent. We have a vertical water smoker.
Thanks!
Microwaved, Rubbed With Oil, Sprinkled With Salt and Smoked. Delicious!
Comments for Smoked baked potatoes
Smoked baked potatoes?
by: Anonymous

Cooking potatoes in a microwave just doesn't leave a smoky favor, nor does putting them in a smoker for two hours. I suspect any potato that is baked could be called delicious, but simply putting them in a smoker, especially if they are wrapped in foil doesn't really qualify for a "smoked baked potato".
I would like to see a real recipe for a baked potato that has a smoky flavor when split open and butter is slathered on...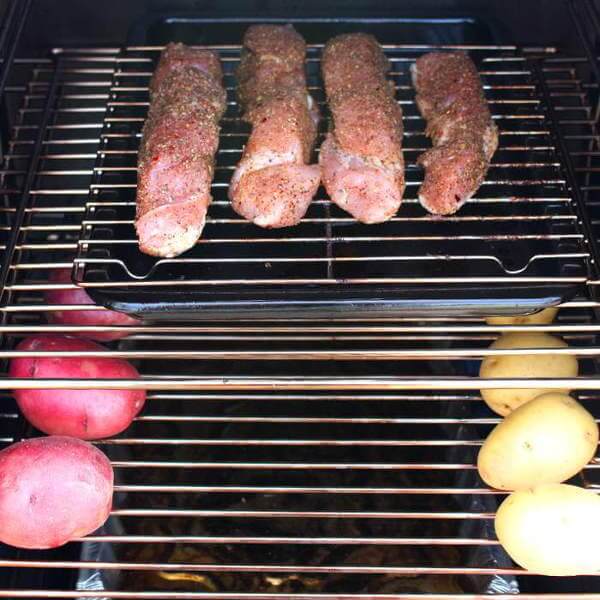 Smoking a Few Taters With Some Country Style Ribs
More Thoughts on Cooking Smoked Baked Potatoes
Smoking potatoes?
by: Anonymous
Potatoes prepared this way do not have a smoked flavor. Setting them in the sun all afternoon would give you the same results. These end up being plain old baked potatoes.
Smoked taters
by: Stovebolt
I smoked some potatoes as an experiment once and they dried out badly during the smoking, so the next try I cooked them in the microwave until just done (easy to puncture with fork or tooth pick).
I put them in smoker along with whatever meat I am cooking for about 1 hour (up to 2 for more flavor) at about 225 deg. and they are absolutely delicious. Company raved about them and we love them.
I do some just about every time I smoke and they will keep very well in the fridge for a long time without degrading.
Not really smoked but...
by: Karl
When I do taters on my smoker I wouldn't really call them smoked because I keep them wrapped in foil the whole time, but here is how I do it.
I take a slice of onion about half an inch thick or so and put in a square of foil big enough to wrap around the potato, then put the potato on top of that, then add some olive oil and salt and pepper on top of everything.
I started doing them that way on the grill to keep the bottom of the potato from burning as bad, and found out the onion is really good to put on the potato after it caramelizes. I tried it one time on the smoker and it was even better.
I put them on 2-3 hours before whatever I am smoking is done, usually closer to 2. They don't really get any smoky flavor, but they are very good and moist this way.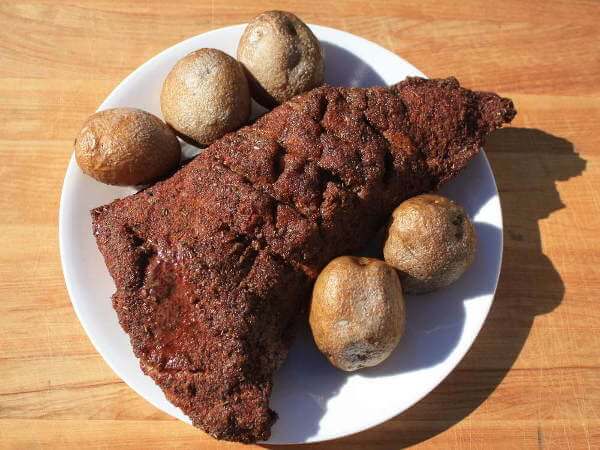 Smoked Yukon Gold Potatoes With a Tri Tip
Great Smoke Flavor Potatoes...
by: Bill
I just smoked several red potatoes and Yukon Gold potatoes in my Char Broil propane smoker, and they turned out beautifully! They were perfectly done, and had a nice smoke flavor in the skin. It permeated a bit into the flesh of the potatoes too. I will smoke all my potatoes from now on.
I even fried some of the leftover smoked potatoes the next day for breakfast. Chopped them up and fried them in bacon grease. Talk about good eating! WOW!