Smoked Side Dishes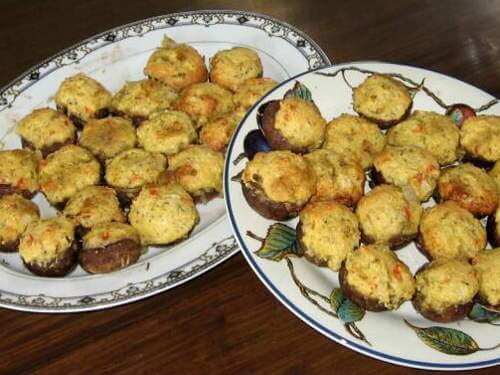 Variety is the spice of life. The recipes for smoked side dishes you'll find on this page are the perfect match for those smoky ribs and tender brisket.
Try these recipes next time you fire up the old smoker. Not only do they taste great, but I heard somewhere that veggies are good for you, too. Now that's a winning combination!


Here are a few of my favorite...
Smoked Side Dishes
These recipes aren't smoked, but grilled. They're so good that I wouldn't feel right NOT including 'em here!
Grilled Stuffed Mushrooms
Fire up the grill while those Cornish game hens are smoking and cook up a mess of these tasty stuffed mushrooms. Crab meat and green onions mixed in a corn muffin batter fills these mushrooms with great taste.
Grilled Vegetables
Add some color to your next smoke feast...grill up a few veggies to compliment the meal. Veggies cook quickly on the grill, so there's no reason not to grill a few.