Tasty Smoked Rib Tips Recipe

A batch of smoked rib tips makes a great pre-barbecue appetizer or a tasty main course. I like to cut them into finger food size pieces before they are seasoned and smoked.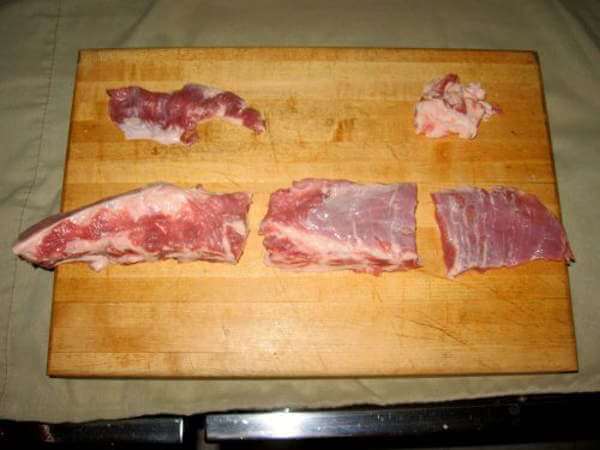 RIB TIPS AND TRIMMINGS FROM A SPARE RIB SLAB
As you can see on rib preparation page, the rib tips comprise the right two-thirds of the long strip of meat above the bony slab. (The left end holds the sternum bone.) It contains small pieces of cartilage and some fat, but also a lot of tasty meat.
Cut the rib tip strip into two inch sections, and season the pieces with dry rub before smoking them for 2 to 3 hours.


Season Smoked Rib Tips With a Dry Rub
This dry rub mix keeps the flavor mild and mellow.


INGREDIENTS:
Two tablespoons paprika
One tablespoon kosher salt
One tablespoon onion powder
One teaspoon garlic powder
One-half teaspoon ground black pepper

Mix up these ingredients and lightly coat the rib tip sections. For more flavor, marinate the rib tips in a beer and hot sauce marinade for a couple of hours before seasoning with the rib rub.
Smoke the seasoned rib tips at 225 to 240 degrees for 4 to 6 hours, or until tender.

You Are Here: &nbsp

Home

> &nbsp