Smoked Country Style Pork Ribs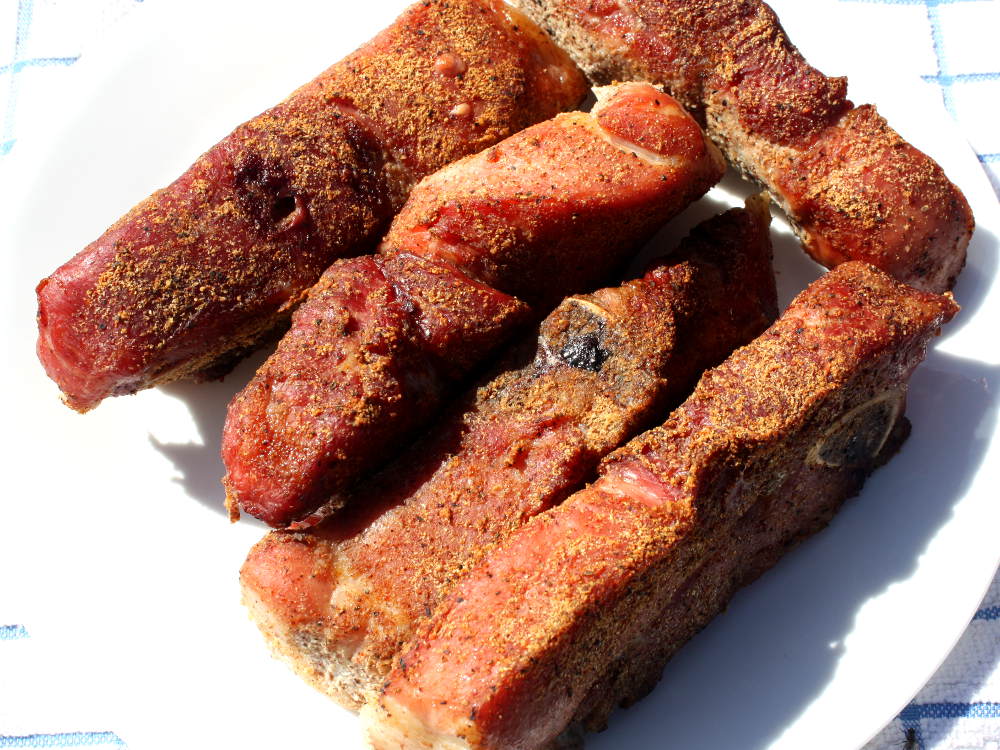 Flavorful country style pork ribs are a tasty and tender cut of meat that comes from the forward end of the loin area, just above the shoulder of the porker. They can be boneless or bone-in, and usually contains a fair amount of fat, which adds to the flavor and helps them remain juicy.
I season these ribs with a dry rub, and then let them rest in the rub for at least two hours before they hit the smoker.  Here's my recipe and method for whipping up a batch of these tender morsels.
Country Style Pork Rib Recipe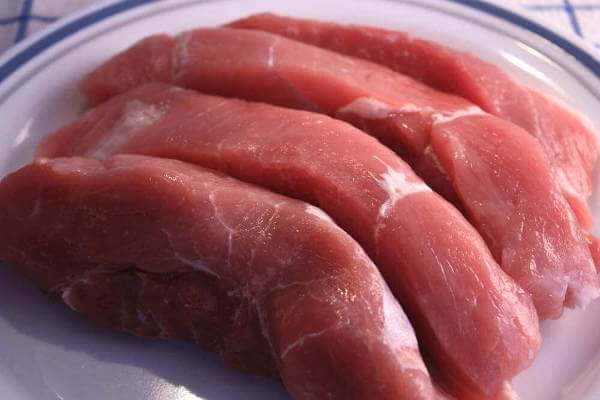 To make enough dry rub seasoning for five pounds of country style ribs, mix together:
1/4 cup of onion powder
2 tablespoons of Kosher salt
1 tablespoon of black pepper
1 tablespoon of sugar
1 teaspoon of mustard powder
1 teaspoon of allspice
Mix all of the dry rub ingredients, and then evenly coat the mixture onto the ribs. Cover and refrigerate them for at least two hours...overnight if you can. These ribs are usually cut thick, so resting overnight is not too long.
Bring your smoker up to 225 degrees, and add your favorite smoking wood. Position the ribs so there's plenty of space between them for the smoke and heat to circulate.
It will take from three to six hours for them to get to the "falling apart" stage of doneness. Pork has to reach 145 degrees before it is considered done, but a higher internal temperature will make it much more tender. When they reach 180 degrees, they'll melt in your mouth, and that's just what you're looking for now, isn't it?
Try this Kansas City Style Barbeque Sauce on your ribs next time you smoke them. Country style ribs and sauce make for a good combination. And with a mound of coleslaw, a pile of fries, and a jug of sweet tea, you'll think you went to Hog Heaven!