Barbeque Sauce Recipes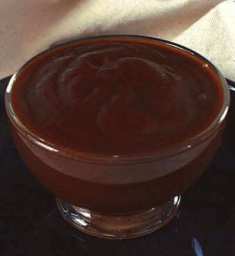 Smoked food lovers are of two camps…saucers and non-saucers.  These barbeque sauce recipes are for the "saucers". (Flying saucers if the keg's been tapped!)
The United States is home to a wide variety of barbeque sauces. To learn more, take a look at Regional Barbecue Sauce Styles. In it I describe a few of the sauces you just might encounter on a cross-country barbeque sampling vacation.


Sometimes You Just Gotta Slop On The Sauce!
If you'd like to sample some unique sauces, give these barbeque sauce recipes a try.



Favorite Barbeque Sauce Recipes
They say that rules are made to be broken...and barbeque sauce recipes are made to be refined and adjusted. Any of these recipes can be a starting point for you to create your very own barbeque sauce recipe that pleases you like no other.

Make a batch by the book the first time, and as you experience the flavor, take notes about the taste. Do you want it to be hotter? Sweeter? With a bit more tang? Use these notes to make adjustments to the next batch. Repeat the process. Soon, you will have developed your very own signature recipe.
If you brush sauce onto the meat as it's smoking, do so only during the last half-hour. Sweet bbq sauces can burn rather easily. And in this part of the world, letting sauce burn on the ribs is considered rib abuse!
Mopping sauce is not so much a barbecue sauce as it is a basting liquid. It's a lot thinner in consistency and has very little sugar...you mop it on throughout the smoking session. Using brisket mopping sauce will keep your smoking brisket nice and moist, while adding flavor.
When I'm enjoying my barbeque, I like to have a little something on the side. A big pile of smoky baked beans goes along great with about any smoked food you can think of. And a few grilled vegetables alongside the main course completes the feast nicely!